Things To Look Out For Before You Buy A Lakefront Property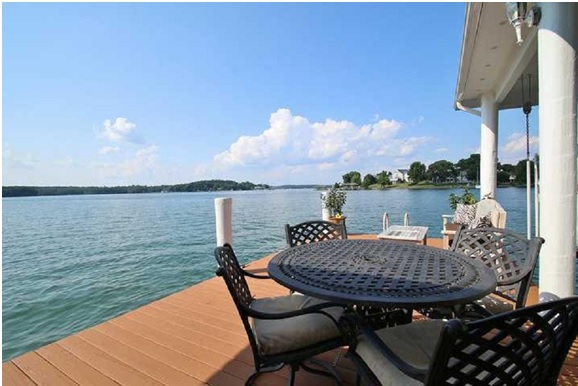 A lake house can be the home you've been dreaming of all your life. In order to make that dream a reality, make sure you add the following to your checklist:
Waterfront properties endure more wear and tear than typical residential structures because of greater exposure to the elements. Before finalizing a purchase, look into the structural integrity of the property, especially if it's a considerably older home. Check for water damage and rust, signs of termite infestation, and mold. Newer builds should give you more confidence, but you should still make sure to have a thorough inspection done.
Remember that when you purchase a lakefront home, you're not just getting a house, you're also buying the water. The home may be gorgeous but you may have issues when it comes to access to the lake. In the same manner, you may have to rethink that breathtaking view from the porch or picture window if, up close, the water is overrun by weeds or is less than pristine. Note that you can make changes to the interior of a home and its perimeters, but you may have to live with the conditions of the lake in relation to your property.
Lifestyle and Recreational Opportunities
Before becoming a lakefront homeowner, figure out the kind of lifestyle you'd like to lead. Do you plan to swim, fish, or boat frequently? Do you just want the view? Find out if your preferred options come with usage guidelines or municipal permits.
Apply for a mortgage early if you're gearing up for a lakefront home purchase. These types of properties tend to require a larger mortgage and may entail a longer pre-approval process compared to regular properties.
Before starting any renovation project, consult with your local district office or your homeowners' association to find out what changes you can make on the property. If your potential purchase has a dock, you should also check if it has been legally constructed to make sure you can use it when you buy the property.
Homeowner Association Responsibilities and Limitations
Since lakefront homes require special care, homeowner associations typically set neighborhood guidelines on individual resident responsibilities for the benefit of the entire community. Knowing and following these guidelines make for good neighbors.
Want to know what it's really like to live in the lakefront area you're eyeing? Chat up the people who live there. You will uncover a lot of information that you won't find in brochures and listings. Weigh the good and the bad. Compare them to online neighborhood reviews.
Find a Reliable Lakefront Real Estate Expert
Getting a real estate professional that's a local expert on lakefront properties is half the work done. Have people you trust vet their reputation or check out their testimonials online. You can also call or email the people they've worked with to solicit feedback.
For the Smith Mountain Lake area, you can't go wrong with Jane Sullivan Horne's expert real estate advice. A full-time resident here, Jane has been specializing in luxury residential properties at Smith Mountain Lake since 1986. Contact her at 540.493.1690 or email Jane@JaneAtTheLake.com.