Mistakes to avoid when buying a retirement home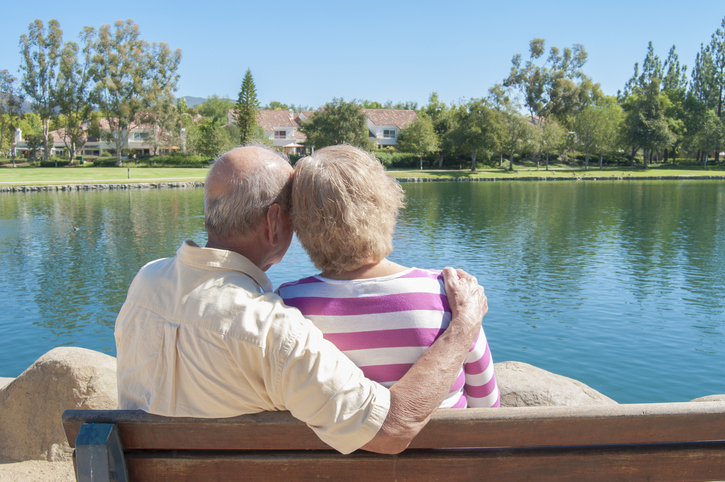 As people approach their retirement years, many dream about settling down in a place they've always dreamed of.
The problem is, many couples leave off important conversations till the last minute. While one spouse may think about retiring in a beach community, the other may envision settling in a rustic cabin in the woods. Couples need to have hard conversations on where to live out their golden years, and pre-plan carefully to avoid conflict and potential pitfalls.
Kicking off a new phase of one's life is always a challenge. Many retirees love the idea of a warm climate and great scenery, but soon find that these factors alone won't guarantee a happy life after retirement.
If you're thinking of moving to a different city or a state, you need to know what it is really like to live there permanently. Rent a home in the area you're thinking of moving to for a few months.
Consider the area's accessibility to hospitals, supermarkets, and loved ones like children, grandchildren, or your closest friends. It also makes sense to find a place that's not too far away from the airport and the main city.
Buy a retirement home suitable for aging in place

Many of the newer constructions made for homeowners aged 55 and up are designed for ease of use. Single-level residences eliminate the need to climb stairs. Having everything on the same floor can also make things more convenient all around.

Wider doorways, ramps, and lower kitchen cabinets accommodate wheelchair users. And walk-in showers make things easier in old age.

Don't sink all your cash into buying your home

While you may have a sizable nest egg, don't tie it all up in your retirement home. Consider making a large down payment and then taking out a mortgage on the property. Better yet, review your options to get the best deal.

Set up an automatic payment system for your mortgage, utility bills, taxes, and other regular expenses so you don't miss payments. And factor in unexpected and ongoing maintenance on your home.

With the needful in place, you can be free to enjoy your home and indulge in your pastimes and activities anytime you want to. You can travel, take up new hobbies, volunteer in community projects and advocacies, and continue ticking off items on your bucket list.  

Factor in taxes

Moving to a new state could change your tax bill, so consider how much you need to pay in taxes. Look into everything: taxes on your retirement income, real estate taxes, and sales taxes. While you may have more than enough to tide you over, consider using your pension and Social Security payments to defray costs. Think too of estate and inheritance taxes for any monies and property you plan to leave to your heirs.

The steps you need to take will only make the new phase in your life even better, especially when it comes to pursuing passion projects and living the life you always dreamed.
To better plan for the life that works best for you, consider taking a look at a Smith Mountain Lake retirement village in the  Roanoke Region of Virginia. You can also explore Smith Mountain Lake properties suitable for every stage of your life by calling me, Jane Horne, at 540.493.1690 or sending an email to Jane(at)JaneAtTheLake(dotted)com today.