This lovely lakefront retreat has the best views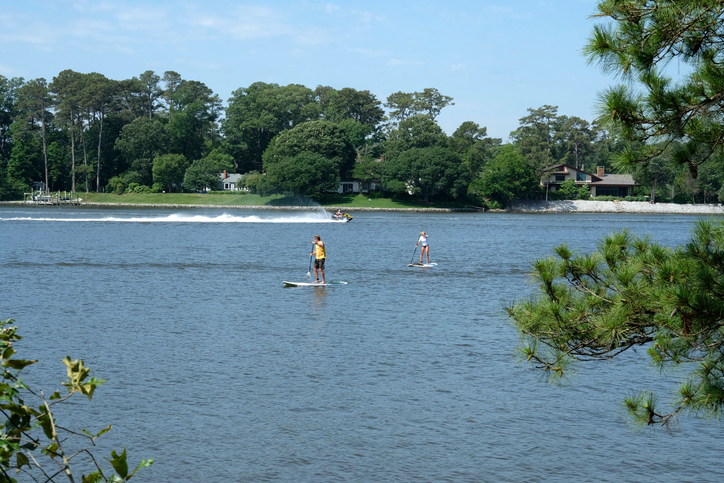 We all know Smith Mountain Lake is home to truly beautiful vacation rentals, which is why so many travelers drive to the area for a peaceful getaway.
If you're currently on the lookout for a lakefront property in Smith Mountain Lake, you're in luck. This amazing property with stunning vistas is available for rent for an average of only $240 per night. Read more to find out why it's considered as one of the best deals in Smith Mountain Lake.
It can accommodate a party of up to 15 people.With approximately 3,600 square feet of space, there is plenty of room in this Smith Mountain Lake vacation rental. There are five bedrooms in the home, each adequately furnished so up to 15 people can sleep comfortably. Two of the bedrooms have twin bunk beds, while the rest of the bedrooms are furnished with king-sized beds.

Do take note, however, that guests are responsible in providing their own bed sheet sets and towels.

You can enjoy the gorgeous outdoor views inside the home.One of the lakefront home's most primary features is its open floor plan and large windows. Aside from plenty of natural light, guests get to enjoy the stunning mountain and lake scenery from inside the home.

And when you do want to get outside, guests will find plenty of things to do. The lakefront vacation rental has a private swimming area with floating dock if you wish to take a dip in the refreshing lake water. Lay out in the sun with a drink or two out in the property's oversized docks. At night, cozy up in front of the raised fire-pit in the patio with some hot chocolate and s'mores.

It's a short distance away from Smith Mountain Lake attractions.If you're staying in this property, exploring the nearby attractions is a must. After all, they're only just a short distance away. Aside from easy lake access, this vacation rental property is located near marinas, restaurants, parks, wineries, child-friendly attractions, as well as state park hiking trails. You would never have guessed it, because when you're in the property, it will feel like you're a thousand miles away from civilization.
When it's too cold, you won't be bored indoors.This lakefront vacation rental also has a couple of recreational offerings and you won't even need to step out of the home. There's the game room, where you can challenge your loved ones to endless rounds of foosball and different card games.

If you're in the mood for a movie marathon with your group, the property also has a theater area with an impressive 60″ flat panel television. Or you can simply just channel surf until you all find a show you want to binge watch.

It's open to long-term renters.If you're yearning for a sabbatical trip that will span a couple of months, this lakefront property can definitely fulfill your needs. You can rest, reflect, and get introspective amidst the fresh air and gorgeous mountain and lake scenery without ever leaving modern conveniences.
For more information about this lakefront property, check out this listing.