Beautiful Sunsets at Smith Mountain Lake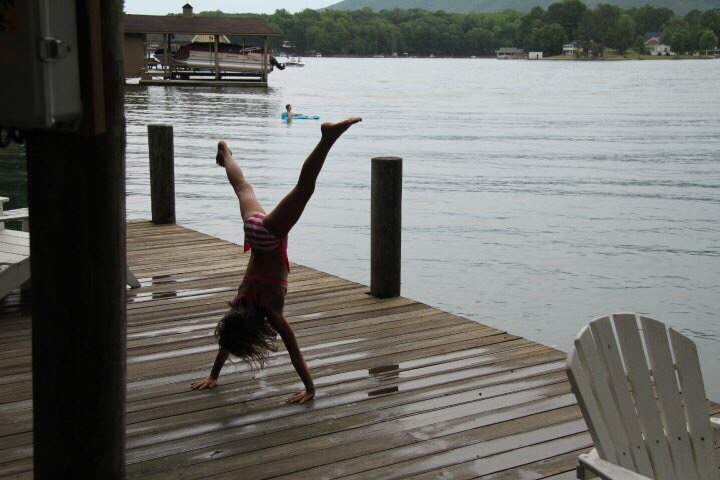 There is a wealth of opportunities to witness glorious sunsets at Smith Mountain Lake. When the sky gets painted in gradually deepening hues of orange, pink, and purple, it's a natural phenomenon you wouldn't want to miss. Here are some suggestions on how to best enjoy Smith Mountain Lake's most beautiful show.
Go on a night cruise.Whether you're aboard the historic Virginia Dare, chartered a boat, or you're on your own craft, going on a night cruise is one of the best ways to enjoy the sunset. It's awfully romantic too, making a perfect setting for a date. Whether you're alone or with a significant other, cruising at night allows you to watch the last of the sun's rays glisten across the lake as it rests behind the Blue Ridge Mountains. It's a wonderful way to cap off an amazing day at Smith Mountain Lake.
Watch it from the Blue Ridge Parkway.Labeled as one of the country's most scenic drives, the Blue Ridge Parkway is definitely a place to be to enjoy the sunset. You can take a drive to the parkway and just stop on the side of the road or hike up either one of the parkway's peaks (Sharp Top, Harkening Hill, and Flat Top) for a more majestic, bird's eye view. You can do this by yourself or with your favorite group of friends. For an even more relaxing time, bring a cooler loaded with your favorite drinks. Amazing views, great friends, and your favorite cold drink – it's the perfect combination. Life is good.
Take part in Hickory Hill's Sunset Saturdays.Hickory Hill Vineyards is one of the best places to get your wine fix. Located in Moneta, the vineyard hosts their aptly-named Sunset Saturdays. Enjoy the splendor of the setting sun in the vineyard with your favorite bottle of wine and fare as different artists fill the air with good music. For more information on this event, log on to http://www.smlwine.com/calendar/sunset-saturdays.