What to ask when buying a lakefront home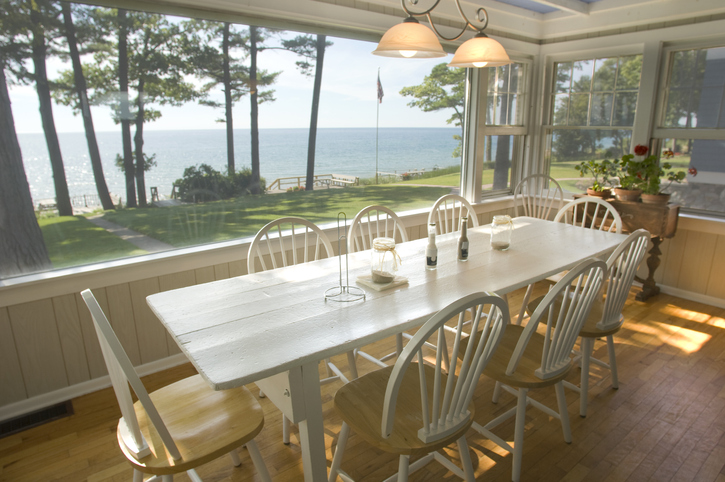 Owning a lakefront home – whether as a primary or secondary residence – is a dream for many. There's nothing like waking up to a serene view and enjoying water activities all day long.
However, purchasing lakefront property is not without its risks. To get the most out of your investment, it's important to do due diligence and ask the right questions before buying.
Here are a few of the things you need to know:
Will the home flood?
As idyllic as living beside a lake can be, there is the very real risk that it could flood. Check if the property you're eyeing is in a flood zone. If it is, this could mean you will have to buy flood insurance. Additionally, find out if the home has been flooded in the past, and if it has, take the extra precaution of checking the property for any damage or problems caused by the flooding.

Historically, flooding is very rare in Smith Mountain Lake, but it could happen in a severe storm. When the water level is expected to rise, SML lakefront homeowners are advised to secure their boats and other docked belongings.

What is it like in the winter?
During the summertime, there is no better place to stay than in a beautiful lakeside home. The reality can be very different when the winter arrives, however. Dropping temperatures, snow, and storms can make some areas difficult to live. If you're planning to use the property only in the summertime then this should not be a problem. If you wish to stay all year round, though, you should find out what the conditions are like during the winter.

Fortunately, Smith Mountain Lake also makes a great winter retreat. There's a host of events and activities to look forward to, including winter bass fishing, wine tastings, carriage rides, and live performances at The Harvester Performance Center.

How will the property be taxed?
If you're buying a lakefront home as a secondary property, renting it out when you're not using it can help you pay for the investment. However, you will need to pay tax if you rent it for more than 15 days in a year. Also, if you choose to sell the property, you can expect to be liable for capital gains tax. Ask your accountant about these tax liabilities. Your real estate agent can guide you, as well.

On the flipside, you can enjoy certain tax benefits, such as deductibles for your maintenance costs, furniture, and other expenses related to your rental business.

Is there a homeowners' association?
Some Smith Mountain Lake waterfront homes for sale will be in neighborhoods with a homeowners' association (HOA). This can benefit you as it will help to keep the area well maintained. If you're a second home owner, you can rest assured someone is looking over your property even when you're out of town.

However, this also means paying regular HOA fees that go to the upkeep of the neighborhood. It may also mean abiding by restrictions placed by the HOA on what you can do with your home and around the neighborhood. Check to see what restrictions might be in place for a property you're interested in and which activities are allowed.
As an experienced Realtor who knows the area well, I can help make sure you know what to expect when you buy a Smith Mountain Lake home. Call me today at 540.493.1690 or send an email to Jane(at)JaneAtTheLake(dotted)com.