Spending A Superb Smith Mountain Lake Weekend Getaway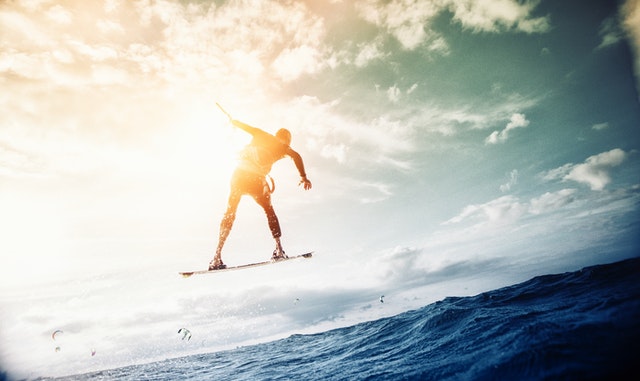 It is so easy to get caught up in work and deadlines that we forget to take care of ourselves. Given the current situation, multiple stressors pester our minds and souls daily. Now more than ever, it is necessary to relax and unwind every once in a while. It is vital to pick a vacation spot that you would enjoy the most.
Are you looking forward to the perfect weekend getaway destination, but you do not know where to go yet? In this article, I shall tell you the wonders of one of the top luxury vacation destinations. I will be your guide — without further ado, here are reasons why you should spend your weekend getaway in Smith Mountain Lakes, Virginia.
Have You Ever Been to Virginia?
Virginia is for lovers — anybody who has been to this state can attest to its slogan. Located between Florida and New York, this gateway to the South takes pride in its beautiful scenery and natural splendor. Virginia is the ultimate luxury vacation destination. Mountains, trails, lakes, rivers, beaches, and landscapes change with the four distinct seasons, creating a year of beauty in Virginia.
Virginia is 42,767 square miles in land area, and that is thousands of square miles of picturesque vacation destinations. The Blue Ridge and Allegheny mountains surround it, and the majestic Shenandoah Valley falls between these mountain ranges. The Piedmont region, blessed with rolling hills, gracefully flattens out into sand in the coastal plains towards the Atlantic Ocean.
Virginia is a majestic vacation destination for your next weekend getaway. It does not only have sandy beaches and the Blue Ridge Mountains, but it also has well-preserved historical attractions. Visitors may also spot numerous flora and fauna in the area. The best Virginia destinations include Roanoke, Alexandria, Virginia Beach, Williamsburg, Charlottesville, Hampton, Norfolk, and Smith Mountain Lake.
Smith Mountain Lake: The Jewel of the Blue Ridge Mountains
One perfect weekend getaway spot in Virginia stands out — Smith Mountain Lake. Dubbed the Jewel of the Blue Ridge Mountains, Smith Mountain Lake is the second largest body of freshwater in the state. It is surrounded by the grand Blue Ridge Mountains, rightfully earning its nickname. Smith Mountain Lake has 500 miles of shoreline and spans 40 miles.
On its north shores, Smith Mountain Lake State Park and Bedford County bund Smith Mountain Lake. On its southwest shores are the Moneta and Franklin County, and on the southeast is Pittsylvania County, Leesville Lake.
Due to its surrounding places, there is an abundance of activities to do when in Smith Mountain Lake. The lake offers outdoor picnic areas, hiking trails, canoe trips, lakefront condominiums, and vacation homes. Motels and resort accommodations are also available for you to stay in during your luxury getaway. The opportunities for boating and freshwater fishing are the highlights of the lake. These activities showcase Smith Mountain Lake's calm, pristine water.
Late August and early September are the ideal times to visit Smith Mountain Lake. The water temperatures remain very comfortable in those months. In Smith Mountain Lake, you will never run out of fun things to do. You may be the adventurous type, or you may prefer sitting back and soaking in the scenery. Either way, there are activities and places for you at the lake.
What To Do Before Your Trip To Smith Mountain Lake
First things first: you must book your overnight accommodations. Ensure that the house or the hotel you would be staying in has the appropriate amenities for your needs. Take note of its location: is it on the waterfront? Also, take note of the number of bedrooms and the size of the property. I suggest hiring a real estate agent to assist you with this.
Then, take note of your equipment rentals. Boat rentals, jet ski rentals, and water toy rentals are all common in Smith Mountain Lake vacation trips. You may also bring your own if that would not be too much of a hassle. Arrange your rentals before your trip to ensure a smooth-sailing, stress-free getaway.
One optional step is to get your Virginia boating and fishing licenses. This is to make the most out of the amenities of the lake. Finally, the last step would be to check the Smith Mountain Lake website's calendar. This is for you to plan your activities according to the events in the lake during your stay. You are now ready to go on vacation!
Water Adventures around Smith Mountain Lake
Smith Mountain Lake is famous for water activities such as swimming, jet skiing and, boating. If you were not able to arrange your rentals before your trip, fret not. Smith Mountain Lake has various facilities that offer watercraft rentals.
Bridgewater Marina offers boat rental to five locations in Smith Mountain Lake. Bob's Up the Creek Outfitters has kayak rental services for your kayak needs. On the other hand, Parrot Cove Boat Rentals and Sales has rental services for pontoons, wakeboards, fishing boats, and kayaks. Bernard's Boat Rentals offers surf boat and deck boat rental services. To contact them, visit their websites and inquire regarding your rental needs.
Now that you are all set, you are now ready to go on water adventures. The first item on the list is the Blackwater Junction Wake Park. This complex offers wakeboarding and wakeskating for riders of all skill levels. Here, you would not have to worry about being a beginner.
The picturesque Smith Mountain Lake State Park is the ultimate water enthusiast's paradise. In this park, you may swim, rent a boat, and go fishing with your family and friends. Your company may also enjoy serene outdoor picnics near the waterfront, watch a local play at the amphitheater. You should try out camping and hiking in this park. The Smith Mountain Lake State Park is open from 8:15 am to dusk.
Smith Mountain Lake Community Park is another location you may want to visit. With 37 acres of majesty, this park is a family-oriented outdoor facility that offers engaging activities such as swimming and fishing. The park is complete with restrooms, a beautiful waterfront, hiking trails, a playground area, and a seasonal community beach. The Smith Mountain Lake Community Park is open year-round, from dusk to dawn.
Historic Places around Smith Mountain Lake
The state of Virginia has a very rich history, and this is showcased in the historic places around Smith Mountain Lake. One of which is the Booker T Washington National Monument, which commemorates the life of Booker T. Washington. Booker T. Washington is a famous writer, orator, educator, and presidential advisor. He was born into slavery and is one of the most equally influential and controversial African Americans of his time.
Thomas Jefferson's Poplar Forest was Thomas Jefferson's private retreat home. Thomas Jefferson was an American Founding Father. He was the principal author of the Declaration of Independence, which he wrote in 1776. Moreover, he was the third President of the United States of America.
In this home, he rested and indulged in his favorite pastimes such as thinking, reading, and studying. You are most welcome to spend your vacation in Thomas Jefferson's most personal architectural masterpieces.
The National D-Day Memorial was built to honor the soldiers who died on June 6, 1944. On that day occurred the most pivotal battles of World War 2. The soldiers who died during that historical event fought in one of the most significant battles of the nation's history.
The National D-Day Memorial, bordering the Blue Ridge Mountains, is over 50 acres in land area. The memorial overlooks Bedford, and was officially opened on the 6th of June, 2001. During the opening ceremony, 15,000 people were present, including then-President George W. Bush. Every year, about 60,000 people have visited the National D-Day Memorial. Pay a visit to the memorial during your vacation in honor of our brave soldiers.
The last historical place around Smith Mountain Lake I could recommend is the Appomattox Courthouse National Historic Park. This village is where Confederate General Robert E. Lee surrendered his army to Union General Ulysses S. Grant. The Appomattox Courthouse National Historic Park has a bookstore, a theater, a museum, and a dozen buildings.
Attractions around Smith Mountain Lake
The Virginia Dare Cruise is a 63 feet long, 20 feet wide, and 26.6 feet tall replica side-wheeler. It cruises almost every day, from April to December. Going aboard this ship is something you would not want to miss during your trip to Smith Mountain Lake.
If you are interested in dams and how power is generated from them, you may want to visit a dam reservoir. Smith Mountain Lake Dam & Visitors Center is the perfect place for you. The visitors center of this facility is open to the public, with a majestic view overlooking the dam.
If you love alpacas, or you are traveling with children who love these animals, visit Smith Mountain Lake Alpaca Farm. Smith Mountain Lake Farm is one of the only alpaca farms in the country that offers an educational tour. An interactive, 90-minute tour with a guide will tell you everything you need to know about the science and history of alpacas. The inner child in you will love this side trip, as you may feed, hold, and hug alpacas.
The Little Gallery on Smith Mountain Lake is a fine art gallery around Smith Mountain Lake. It is open seven days a week, and it displays the finest selection of art. May your interest be sculpture, original paintings, specialty gifts, art glass, or jewelry, everything can be found in this gallery. All the art exhibited is made by local and regional artists.
If you love movies and the whole cinema experience, Westlake Cinema is the place for you. Westlake Cinema is located in Westlake Town Center. It features concessions, stadium seating, a four-plex movie theater, and Real D 3D. Westlake Cinema has four theatre screens, two of which has 128 seats, and the other two with 174 seats. This cinema is an upscale movie theatre with a state-of-the-art sound system and world-class amenities.
Harbortown Mini Golf is the destination for mini-golf lovers. This course features an 18-hole miniature golf course. The course is challenging and unique, providing fun for adults and children alike. Harbortown is located right above the boat docks. Thus, the mini-golf experience here is one of a kind — with a breathtaking view of Smith Mountain Lake.
Restaurants around Smith Mountain Lake
You might have gotten hungry after touring Smith Mountain Lake. Fret not, because Smith Mountain Lake is home to world-class restaurants. Whatever food you might be craving, we have it here.
If you are in the mood for Italian food, you might want to check out Vinny's Italian Grill. If you crave Mexican food, visit El Rio Mexican Grill. On the other hand, if you are in the mood for some Japanese cuisine, visit Edo Grill and Sushi.
If you are going for the fancy dining experience, I strongly recommend that checking out the waterfront dining restaurants. These places offer a picturesque view of Smith Mountain Lake while you are enjoying your meals. Some lakefront restaurants are The Landing Restaurant and Jake's Place.
Wineries around Smith Mountain Lake
Smith Mountain Lake is known for its wine. The lake celebrates the Smith Mountain Lake Wine Festival during the last weekend of September each year. This festival regularly draws huge crowds. With that, Smith Mountain Lake is home to various wineries that you may want to visit.
The Hickory Hill Vineyards is Smith Mountain Lake's oldest vineyard. Tour Hickory Hill Vineyards and learn how they bottle their wine. You may also want to taste local award-winning wines from this vineyard. The Ramulose Ridge Vineyards is another famous vineyard in Smith Mountain Lake. Aside from its wine, this vineyard showcases the majestic views of the Blue Ridge Mountains.
Last but not the least, the White Rock Vineyard, Winery, and Brew Haus is a vineyard you should visit. It produces high-quality wines and craft beers. When you visit this vineyard, buy local cheese and snacks from their tasting rooms for the full experience. You may also bring a picnic basket to enjoy the vineyard's scenery, which is pet-friendly on the outside patio.
Spend a Lifetime Vacation in Smith Mountain Lake
Now, you have read all about the amenities of Smith Mountain Lake. By any chance, were you enticed to settle and live in the lake permanently? Smith Mountain Lake's yearly population average is at 22,000. If ever you decide to permanently live here, shops are abundant for your daily needs. Moreover, community events are also regularly held such as tournaments and fundraisers.
You might also want to choose a luxurious lakefront home. Imagine waking up to the sight of pristine, clear waters and watching the sunset from your front yard. Imagine being surrounded by the breathtaking beauty of nature every day for the rest of your life.That is a luxury that you would not want to miss out on. Lucky for you, you may choose a property to your liking at your convenience.
In choosing your future house, you must consider multiple factors as your guide. Does the property have enough bedrooms for your family? Are the bedrooms of the appropriate size? Looking for properties in Smith Mountain Lake does not have to be difficult if you hire a competent real estate agent. A real estate agent will arrange everything you need, and you would not have to worry about a single thing.
Thank you for dropping by! I am Jane Sullivan Horne, and I have been assisting clients in settling in at Smith Mountain Lake since 1986. For 35 years, I have specialized in luxury residential properties in the lake area. I truly love living at Smith Mountain Lake, and it would be my pleasure to assist you experience life here.
Not only do I know how to find the perfect home for you, but I also will help you find the perfect neighborhood. I will consider your budget, lifestyle, and needs. I am a Certified Residential Specialist and I am very competent and proficient in what I do.
I'm here to help make everything easier for you. I will help you find the perfect spot for your new life in Smith Mountain Lake. Contact me today at 540.493.1690. I am looking forward to hearing from you. See you at the lake!