Top restaurants in and around Smith Mountain Lake this 2021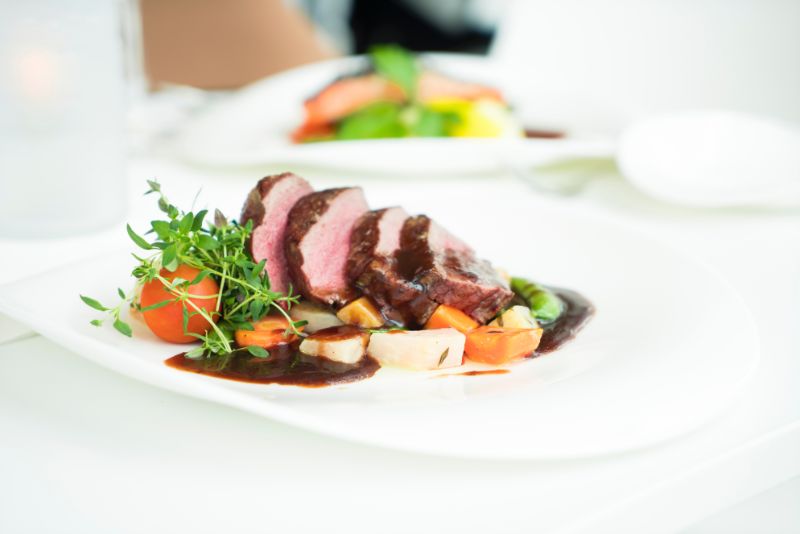 If you've ever had fantasies about dining by the water, Smith Mountain Lake is the place to be. This man-made reservoir is surrounded by a variety of lakeside restaurants, all of which can be easily reached by land or by boat. No need to worry about parking—docking your boat is easy because there are many boat slips available.
Take in the stunning views of the Blue Ridge Mountains while you enjoy your meal. If you want to work up an appetite before dining, you can go swimming, boating, or kayaking, among many other lakeside activities.
After a sumptuous meal, you can sit back and relax in your residence or vacation rental in one of the many stunning waterfront communities at Smith Mountain Lake. If you ever want to visit the city to widen your dining options, you can head to Roanoke and Lynchburg, which are both about an hour's drive away from the heart of Smith Mountain Lake.
To help you plan your next meal out, check out some of my favorite top restaurants in and around Smith Mountain Lake.
The best restaurants in and around Smith Mountain Lake
The Blackwater Cafe
4730 Scruggs Road, Moneta, VA
Family-owned and operated, The Blackwater Cafe provides the Smith Mountain Lake community with fresh and delicious seasonal food. It's a local favorite and also a great place to celebrate a special occasion. It's open for dinner from Wednesday to Sunday at 5 p.m.
You can dine in or opt for curbside pickup and free delivery. You can even place your order days ahead. Weekly specials include their pulled pork sandwich with fries and slaw, prime rib with baked potato, and seafood special. Drop by on Sunday for half-price appetizers.
If you're dining in, make a reservation for a table by the fireplace. Feast on filet mignon, pan-seared salmon, or grilled bone-in pork chop. For beer fans, The Blackwater Café offers 64-ounce growlers that you can pair with a Blackwater burger or fried chicken tenders. Oenophiles can choose from an extensive wine list of American and globally sourced wines.
Old Oak Cafe
400 Scruggs Road, Moneta, VA
Owners Annie and Jo-Ann are life-long friends who "aim to do things right, give people what they want, and do it with a smile." And after working in the restaurant industry for over 60 years, they're finally able to serve the food they like following their philosophy at Old Oak Cafe, one of the go-to breakfast spots in Smith Mountain Lake.
Tuck into pancakes, French toast, or Belgian waffles. Choose from a variety of pancakes, flavors, such as buttermilk, chocolate chip, and blueberry. If you've got a hearty appetite, order the Old Oak Breakfast, which consists of two eggs, your choice of ham, bacon or sausage, toast, and one side. Breakfast sides include fried potatoes, hash brown casserole, and grits.
But the Old Oak Café isn't just about breakfast. They also have an extensive list of burgers, including the classic Café burger, the All Things Onion burger, and the Hawaiian burger if you want to drop by for a spot of lunch or dinner. If sandwiches are more your style, select a classic Reuben, a patty melt, or a fried fish fillet.
If you want something more filling, order the meatloaf, chopped sirloin steak, or steak and shrimp. Wash it down with beer or wine from their carefully curated menu. Pie lovers will be pleased to hear that there's apple, cherry, and blueberry pie on the menu. If you'd rather have cake, ask your server about Old Oak Café's daily cake selection.
You can dine in or opt for takeout or curbside pickup. They're open Monday to Saturday from 7 a.m. to 9 p.m. and from 8 a.m. to 2 p.m. on Sunday.
Portside Grill & Bar
3619 Airport Road, Moneta, VA
Looking for the best Cuban sandwich in Smith Mountain Lake? Drop by Portside Grill and Bar, Smith Mountain Lake's only restaurant on the water. This Key West-style establishment is well-known in the area for its casual food and drinks.
Portside is open from 3 to 8 p.m. on Friday, from 12 to 8 p.m. on Saturday, and from 12 to 6 p.m. on Sunday. You can dine in or grab some takeout. But if you're craving for seafood, Seafood Saturday is the best day to drop by. Their Saturday menu often features pan-seared scallops and shrimp po' boy sandwiches.
For meat lovers, dig into their chicken wings with their No Name hot sauce, available in different varieties like classic golden wings or chili lime. Munch on a burger or hotdog sandwich while you watch the sun set. Portside Grill and Bar is the perfect place for those who are looking to kick back and relax al fresco while enjoying an ice-cold beer paired with tasty food.
Vinny's Italian Grill & Pizzeria
16547 Moneta Road, Moneta, VA
There is no need to head to the Big Apple if you're looking for New York-style pizza, hefty subs, and scrumptious meatballs and pasta dishes. Just drop by Vinny's Italian Grill and Pizzeria in Moneta, a neighborhood pizzeria that combines traditional Italian dishes with unique favorites.
Start your meal with fresh mozzarella sticks wrapped in light breading and fried to golden brown perfection. Vinny's specialties include the chicken, veal and eggplant parmigiana, chicken piccata, and lasagna. Choose from mouthwatering, hand-tossed cheese or Sicilian New York-style pizza. If you're feeling more adventurous, order their Meat Feast pizza, the West Coast pizza (crisp bacon, fresh pineapple and mozzarella), or the The Works pizza (red onions, mushrooms, and broccoli.)
If you're craving for something else, try their calzones and strombolis. There's also a gluten-free menu that features primavera and a four-cheese ravioli. Wash it all down with fresh-brewed iced tea. For dessert, don't forget to indulge in an original or chocolate cannoli, an Italian confection of cylindrical cheese-filled pastry, or a decadent tiramisu.
Vinny's was established by Vincenzo Vitale in 1998. It has since grown to 13 locations across the Southeast United States, mainly in Virginia and North Carolina. Vinny's is open Mondays through Sundays for dine-ins. Curbside pickup and delivery are also available.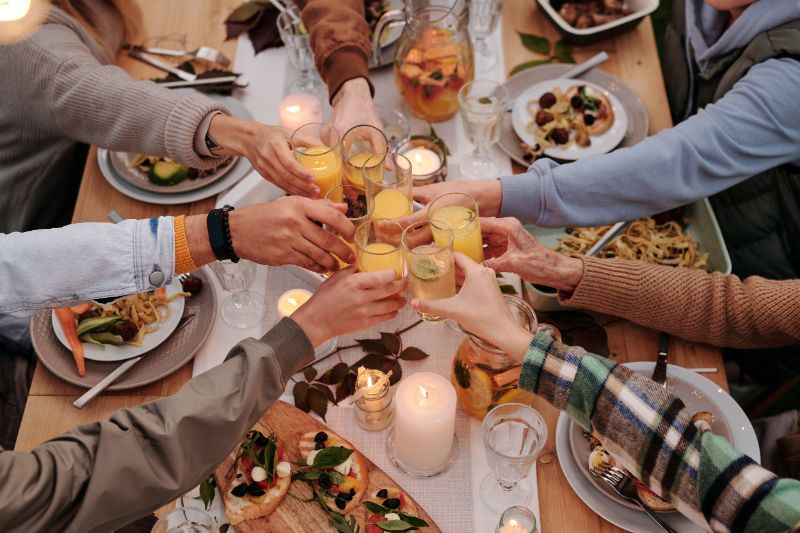 Jake's Place
1041 Harbour Inn Lane, Moneta, VA
For waterfront dining close to the Halesford Bridge, head to Jake's Place. This pet-friendly restaurant serves takeout and is open for limited indoor and outdoor dining from Wednesday to Friday from 5 to 9 p.m. and from 12 to 9 p.m. on weekends.
Choose from a variety of handhelds, including their chicken salad panini, The Nella (chicken breast with a smoky seasoning and smoked Gouda cheese), and shrimp tacos. If you're looking for surf and turf, you've come to the right place: Jake's has chicken tenders, fish-n-chips, coconut shrimp, or drunken sirloin.
Enjoy exotic drinks like the PB&J (screwball peanut butter whiskey and cranberry juice) or stick to the more prosaic Jake's Mule and Italian Margarita. Jake's Place also serves "canine cuisine" in the form of dog burgers and chicken breasts with sides of peanut butter and milk bones.
Stop by for Sunday breakfast from 10 a.m. to 3 p.m. to enjoy Jake's omelette (three eggs, mushrooms, peppers, and onions), French toast, or breakfast tacos. There are also cocktails that are only served on Sunday, like the Breakfast Bloody (vodka mixed with house-made spicy Bloody Mary mix) and Tropical and Island mimosas containing champagne and dragon berry or coconut rum.
Edo Grill & Sushi
1035 Mercantile Street, Suite 104, Moneta, VA
Think there's no Japanese food at Smith Mountain Lake? Think again. You'll be sure to sate your craving for Japanese cuisine at Edo Grill & Sushi. This family-owned restaurant also takes pride in its teppanyaki grill and made-to-order sushi.
Choose from house specials such as the Volcano Roll which features spicy tuna, or the Red Dragon roll, which contains shrimp tempura. Nigiri and maki sushi are also available. If teppanyaki is more to your taste, take advantage of the lunch special, where you can choose from options like chicken, NY steak, and shrimp. Treat yourself or a loved one to an Edo Emperor Dinner, which features options like filet mignon, lobster tail, shrimp, and chicken.
Edo Grill and Sushi is open for dine-in and takeout from 11:30 a.m. to 9 p.m. from Monday to Thursday, 11:30 a.m. to 10 p.m. on Friday and Saturday, and 12 to 9 p.m. on Sunday.
The Landing Restaurant
1217 Graves Harbor Trail, Huddleston, VA
Located at The Point in Mariners Landing, The Landing Restaurant is well-known in Smith Mountain Lake for its elegant service, stunning lake views, and fresh take on New American cuisine.
To start, feast on Classic Peruvian shrimp ceviche or charred octopus. Order Lobster linguini or Thai Noodles to enjoy their homemade noodles. The entrees cover both land and sea, with offerings like Pittsburgh fillet, Peruvian beer stir fry, and Chilean sea bass. Make sure to leave some room for the Cremeaux or the Krispy Kreme donut bread pudding.
The Landing's new Mariners Landing location is currently open for curbside takeout and dockside dining on Wednesdays through Sundays. They're set to accept reservations for indoor and outdoor dining starting May 1.
Smith Mountain Lake Coffee House
Bridgewater Plaza, 16430 Booker T Washington Highway, Moneta, VA
Start your day right with a trip to the locally owned Smith Mountain Lake Coffee House. Order an SML sunrise bagel (sausage, egg, and cheese) or an SML Morning Glory bagel (Black Forest ham, egg, and cheese) to go with your Americano, macchiato, or s'mores mocha.
Vegetarians will enjoy the no deli meat salads, including Caesar, Cobb, and cranapple walnut. If you have a sweet tooth, pick up a muffin, a scone, or any of their assorted pastries. Looking for gluten-free options? Smith Mountain Lake Coffee House also serves gluten-free chocolate chip cookies and brownies. They also have a sugar-free keto cheesecake.
Enjoy a signature Ham & Turkey Cobb Salad or a Signature Rotisserie Chicken Salad for lunch, or a slice of quiche. Grab a picturesque seat on the outdoor deck by the lake. Smith Mountain Lake Coffee House is open for dine-in, curbside pickup and takeout from 7 a.m. to 5 p.m. every day except Sunday, when they close at 2 p.m.
Drifter's
Crystal Shores Marina Resort, 1617A Crystal Shores Drive, Moneta, VA
Drifter's a beloved seasonal restaurant in Smith Mountain Lake, located right on the water. They are famous for their Optimus Prime and Prime Burgers, both of which feature juicy USDA prime ribeye. For health nuts, the Tree Hugger is a rich and spicy black bean burger that's both kosher and vegetarian. Taco lovers will be pleased to find ahi tuna tacos, shrimp tacos, and Drifter's signature chocolate bbq tacos.
End your meal with Nannie's Signature Chocolate Chess Pie or Lolo's Key Lime Pie. Parking can be a problem, but don't let that put you off this local gem. They also serve a puppy platter for your four-legged friend.
Drifter's is only open during the summer, so you'll have to wait a bit to experience its tropical setting. It's worth it. During the summer season, it's open from 4 to 9 p.m. on Friday, 11 a.m. to 9 p.m. on Saturday, and 11 a.m. to 8 p.m. on Sunday.
The Copper Kettle Co.
52 Firstwatch Drive, Moneta, VA
Owner Micky Martin has over 30 years of experience in the food industry. Eventually, he decided to create a restaurant where friends, family and neighbors could have a great meal and hang out with a cold beer or a glass of wine. And so, he founded The Copper Kettle Co.
The Copper Kettle Co. features an eclectic menu, with dishes that range from traditional southern classics to gourmet Italian cuisine. Local favorites include their Wings and Drummies, a mozzarella caprese salad, and their  charcuterie board. If you're having brunch, choose from an array of options, including delectable pork rolls, eggs Benedict, and quiches. For lunch, the catfish po' boy, meatball sub, and catfish plate are highly recommended.
They also offer a variety of sides, such as french fries, onion rings, and cheesy grits. Health nuts will be happy to see the gluten-free Hot Grain bowl, which features quinoa, chickpeas, kale, and edamame. If you're not on a diet, you might want to dig into a Smith Mountain burger, which is loaded with bacon and topped with an over-easy egg.
For dinner, choose from grilled Scottish salmon, a meatloaf platter, or the crowd favorite, VooDoo pasta, with Andouille sausage and mushrooms simmered in a Cajun cream sauce. They also have a kid's menu. Their chicken tenders, grilled cheese sandwich, ot catfish basket will be sure to satisfy even the pickiest palate.
Make sure to leave some room for dessert, like The Copper Kettle Co.'s Swiss chalet chocolate cake and key lime pie. The Copper Kettle Co. also has an extensive beer and wine collection.
The Copper Kettle Co. is open from Wednesdays through Sundays. You can dine in and order takeout. If you want to dine al fresco, head to The Copper Kettle Co.'s outdoor patio, which has a great view of Smith Mountain Lake.
Moosie's
Bridgewater Plaza, 16 Bridgewater Pointe Pl, Moneta, VA 24121
Moosie's is the best place to be in Smith Mountain Lake for amazing sandwiches and tasty buffalo wings. Their many options include hoagies, hot roast beef sandwiches, The Vegetarian, and Diana's Delight, which features turkey, pastrami, and Swiss cheese, with thousand island dressing.
Start your meal with fried pickles, mozzarella sticks, or nachos & cheese. If you're feeling hungry, order a Moose burger, which features two patties with sauteed mushrooms and onions topped with Swiss cheddar cheese. If you're craving for Mexican food, they also have tacos.
For a taste of old Sicily, order Kyle's Kreation, which features baked ham, salami, and melted provolone. End your meal with a dessert like Moosie's NY-style cheesecake, chocolate Moose cake, or their brownie sundae. If you want a fitting memento to commemorate your Moosie's experience, you can buy a Moosie's t-shirt.
Moosie's is open everyday for dine-in and takeout from 11 a.m. to 8 p.m.
Expert lifestyle recommendations in Smith Mountain Lake
I've been living in the Smith Mountain Lake area with my family for over 20 years, and it's one of the best decisions I have ever made. Let it be one that you'll keep close to your heart forever, too.
I'm Jane Horne, and I've been working as a real estate agent in Smith Mountain Lake since 1986. I know this community and its restaurants by heart, and I can't wait to show you around.
Put my local expertise and knowledge of the housing market and all its intricacies to work for you! Contact me today through this form or give me a call at 540.493.1690 to learn more about the best waterfront dining and real estate options here in Smith Mountain Lake.