Guidelines for Safe, Clean Remodeling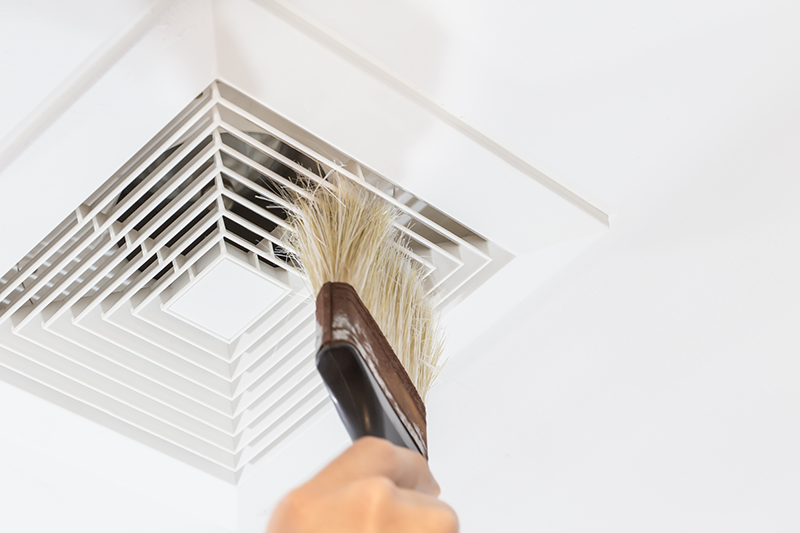 As much as you'd like to rely on the professionalism of remodeling contractors (or yourself if you're DIYing the renovation your home) the most important thing to be done is to keep the work site as dust-free and clean as possible.
Dust is one of the biggest dangers to the health of people and pets during a remodeling project. According to Buildclean.com, dust can include harmful substances such as dirt; organic matter from rodent feces and dead bugs; drywall, cement and sawdust materials; silica, asbestos and lead particles; mold and mildew; and volatile organic compounds like aerosols, paint, cleansers and solvents. The smaller the particles, the more dangerous they are, says the Environmental Protection Agency, especially those not visible to the naked eye.
Protective measures should include personal protective equipment for dust-generating work, such as facial masks, safety glasses, Tyvek disposable coveralls, shoe covers, and chemical-resistant gloves. Don't allow anyone unauthorized to enter the work space, especially without protective gear. Because dust is so easily airborne, no one should eat or drink inside the work space.
Prevent airborne dust from traveling to other parts of the residence. Limit traffic to and from the work space to prevent dust and debris being tracked elsewhere in the house. Turn off ceiling fans and air conditioning during dust-generating work. Cover vents, doorways and floors with plastic sheeting. Remove or cover furniture, wall décor, house plants and decorative accessories. Clean up, seal off and remove excess dust and debris from the work site daily.