Important questions to ask a home seller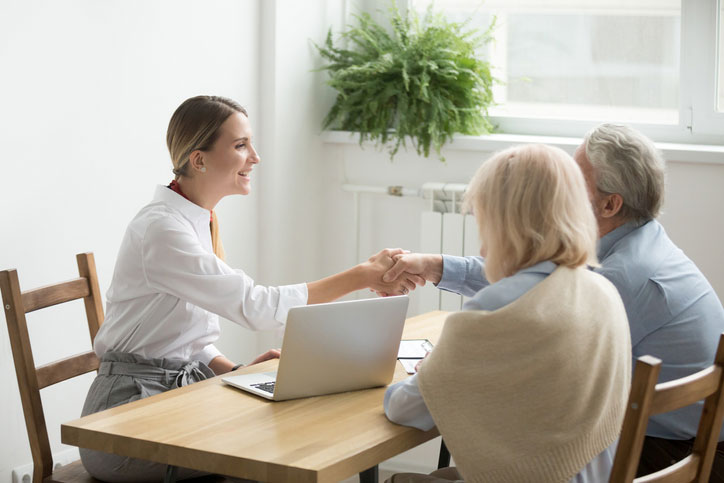 Before you fully commit to buying a home, there are several things that need clarifying from a seller about their property. After all, making a home purchase is a huge financial decision and requires a good way of managing stress so it won't be overwhelming. That's why it pays to be prepared and to know as much as you can before you make that big leap.
Here are 6 important questions for you to ask:
Have there been any problems with the house?

Sellers are typically obligated to disclose information about their home for sale and this differs from state to state. Virginia is among those states where home sellers are not required to disclose defects or flaws in their home. But the condition is that they must answer truthfully and honestly when asked questions about their home.

Ask the seller if they have encountered any past problems with the house and how they dealt with it. While these problems may have been fixed or repaired already, it's still best to know about it in case these recur.

What's the history of the house and how old is it?

The age and history of the house can let you know more about its condition. The home's roof, in particular, is an important subject to be addressed. An article from TheBalance.com states that a roof typically lasts for about 15 to 50 years. Its life expectancy depends on the kind of roofing material used. Knowing this information can give you a heads-up on the kind of maintenance required.

Why are you selling your home?

The most common reasons why sellers put their houses up for sale is because they're upgrading, downsizing, moving for work or retiring. Knowing the seller's reason for moving can give you more room for negotiation. If the seller is in a hurry to move, you could negotiate for a lower price.

How long has the home been in the market?

Another way to negotiate with the seller is to ask how long their home has been in the market. There are a number of reasons why a home stays in the market for a while – it's because it's priced too high, it's not staged well or it's in a bad condition.

What's in the neighborhood?

Try to get as much information as you can about the house's neighborhood. Where is the nearest grocery store? Are there any good restaurants in the area? Where are the schools located? Is the home part of an HOA (Homeowners' Association)? How are the noise levels?

Knowing the answers to these questions can help you figure out what to expect when you move into that particular neighborhood.

Did I forget to ask anything?

And lastly, ask the seller if you may have missed any questions. A good home seller would be more than happy to provide you with any information that you need.
If you're thinking about buying a home at Smith Mountain Lake, VA, do get in touch with me, Jane Sullivan Horne. I am a top-producing Realtor with over 28 years of real estate experience. Call me today at 540.493.1690/800.858.4653 or send an email to Jane(at)JaneAtTheLake(dotted)com.