The perks of waterfront living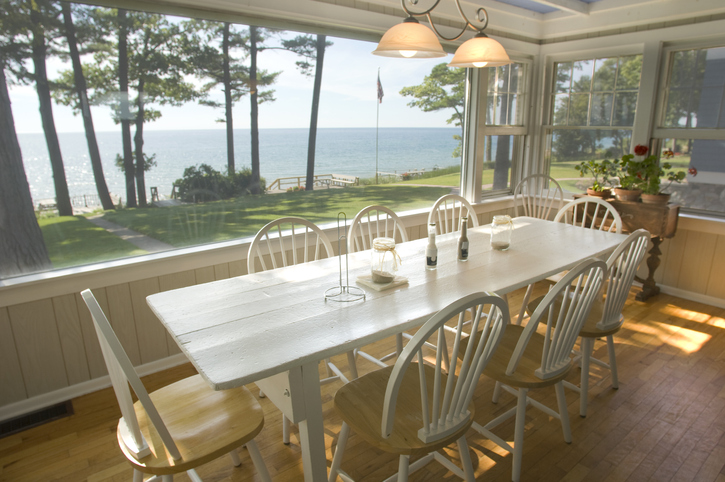 You've always heard friends, co-workers, and neighbors talk wistfully about how much they'd love to live by the water. But what are the actual benefits of living in a waterfront home? Here's a quick overview of the main perks.
Peace and privacy

Most waterfront properties in Smith Mountain Lake are spaced at a safe distance from each other. Therefore, you can enjoy some peace and solitude in your waterfront home. Even if you do end up having neighbors on the lakefront, chances are they chose the location for the same reasons you did. They will value their privacy and thus respect yours.

Easy access to other areas

Don't confuse the word "seclusion" for "isolation." Indeed, some waterfront properties are quite remote, but those in Smith Mountain Lake are conveniently located near urban centers like Lynchburg and Roanoke. Both locations boast shopping, entertainment, and dining options. Traffic really isn't an issue, so you can enjoy the best of city conveniences and serene lake living to the fullest.

It's good for you

Simply being near the water for a few minutes can be a relaxing experience. Now imagine living near the water, the lake just outside your window, the sound of waves filling the day. Far from the noise of the city, a lakefront home exists in a world and atmosphere all its own.

Some studies even suggest that living by the water helps improve mental health, like this research by Health & Place. It posits that when you living exposed to blue space can reduce psychological distress.

High property value

It's common knowledge that waterfront properties tend to have higher market values than most of its counterparts located further inland. The scenery alone is enough to increase its value, but other factors help boost it even further.

Investment-wise, while this does mean that a waterfront property can come at a higher price tag, it can also mean a significant return on your investment, especially if selling the property after it appreciates is part of your plan.

Natural beauty and outdoor recreation right at your doorstep

The adage "location, location, location" has a lot of weight when it comes to waterfront properties, especially in places like Smith Mountain Lake. Imagine waking up in the morning to gorgeous lake scenery!

Aside from some of Mother Nature's best work at hand, living by the waterfront also opens doors to plenty of great outdoor recreation and entertainment opportunities.

There's no need to travel hours for some much needed R&R. Just go out of your house and explore Smith Mountain Lake. Lake activities include swimming, wakeboarding, and fishing, while on land, you can go hiking, camping, horseback riding, or visit one of the many attractions in the area.
Experience lakefront living in Smith Mountain Lake
If you feel the call of lakefront living, contact me today. Together, we'll explore waterfront homes for sale in Smith Mountain Lake to find your dream lakefront home. Give me a call at 540.493.1690 or send an email to Jane(at)JaneAtTheLake(dotted)com.