Things to do to make the most out of your Smith Mountain Lake vacation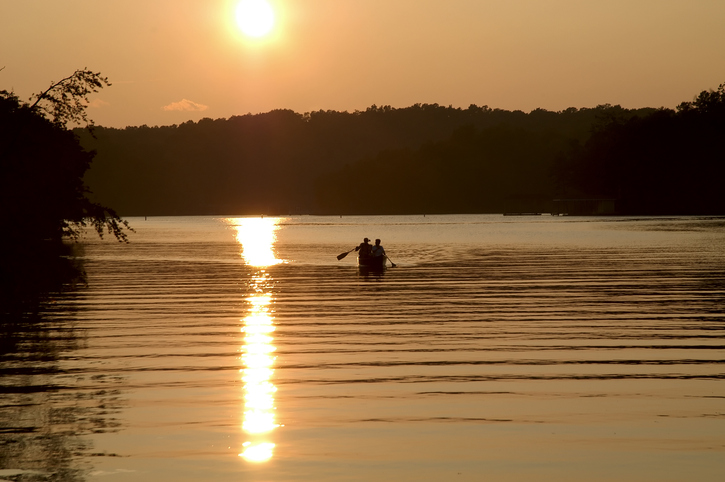 Vacationers and residents alike will find plenty of things to do in the most popular lake in Virginia, Smith Mountain Lake. Check out these fun activities.
Visit SML Park

This 37-acre community park offers swimming and fishing opportunities in a well-maintained environment. Spend a quiet afternoon on the fishing pier, claim a table in the picnic area, or rent a kayak and head for the water.

Go out on the water

SML Sailing School and Charters will teach you the basics of sailing and racing. The school also offers half-day sailing charters for groups of up to four people– navigate the waters of SML for a cruise you won't forget.

Virginia Dare Cruises, meanwhile, offers private and specialty charters for those who want to go sight-seeing. It can also be leased for special occasions like weddings, birthdays, and anniversaries.

Go to Smith Mountain Lake Alpaca Farm

Those who are confused about the difference between an alpaca and a llama can visit the SML Alpaca Farm to get educated and to meet a whole bunch of alpacas that call this place home. Also, learn about the rapidly growing alpaca industry and about alpaca fiber as an alternative to wool.

Visiting the farm gives you the opportunity to interact with these amazing creatures. There's also an on-site gift shop that sells high-quality alpaca scarves, blankets, and pillows.

Attend a concert

Harvester Performance Center has two stages and a seating capacity of approximately 460. Discover local and national talent at this prestigious entertainment venue. Past performers here include Edwin McCain, Don McLean, The Clark Family, and Fireside Collective. Bring the whole gang and get ready for a great time.

Look at art

The banks of SML is home to a thriving art scene. The Little Gallery has a fantastic collection of fine art and specialty gifts. Located in Historic Downtown Roanoke, art enthusiasts and collectors will appreciate the sculpture, paintings, jewelry, and glass art on display. They also have a corporate artwork program that includes services like custom framing, art installation, and art consultation and acquisition.

Drop by SER Art Stained Glass Studio to see some gorgeous stained glass, glass paintings, and metal and wire work. Resident artist Shelly La Treill has over 25 years of experience in her craft and does custom orders.

Eat out

SML has an exciting restaurant scene, so don't miss the chance to eat at any of the local establishments. Enjoy waterfront views while feasting on pan-seared Chilean sea bass and Peruvian roasted chicken at The Landing Restaurant. This upscale dining spot is the go-to restaurant for dinner dates, luncheon meetings, anniversaries, and other occasions. Come by boat or by car!

The Blackwater Café serves Angus beef burgers, homemade meatballs, and other great dishes. This family-owned and operated restaurant offers seasonal dishes using fresh, locally sourced ingredients.

For made-to-order sushi, come to Edo Grill and Sushi. Bestsellers include the volcano roll, rainbow roll, and the sushi lunch specials. They also serve Chinese dishes like sesame chicken and lo mein shrimp.

Buy fresh produce

Come to Boones Mille for this one-of-a-kind indoor market. Housed in an old lumber kiln for a modular housing factory, Boones Mill Market Place is a great stop for fresh produce and tasty treats like pumpkin bread, fall salad, apple muffins, and fried apples.

The need for local agricultural producers in the area to have a farm-to-market outlet for their produce gave life to this market in 2017. Now, even merchants of artisanal items and food vendors are making their presence felt here.

Go to an event

SML hosts a series of annual events throughout the year. Come to SML Beer & BBQ Festival for the best BBQ and craft beer by the lake and groove to top hits by live bands. Then bring ye ol' mateyswidya to SML Pirate Weekend, which features parades, fireworks, and swashbuckling mock water battles.

Raise your goblets and mugs at the SML Wine Festival, where representatives from almost 30 local wineries and five breweries showcase their ales and spirits. There's also the SML Fall Chili & Craft Festival, a highly anticipated event that lets you taste the best chili and craft beers while taking in the beautiful lakeside setting.

Check out the SML Regional Chamber of Commerce for upcoming events and activities.
Explore SML's luxury real estate market. Let me, Jane Sullivan Horne, help you find the perfect home. Call me at 540.493.1690 or send an email to Jane(at)JaneAtTheLake(dotted)com.