Smith Mountain Lake Luxury Home Buying Guide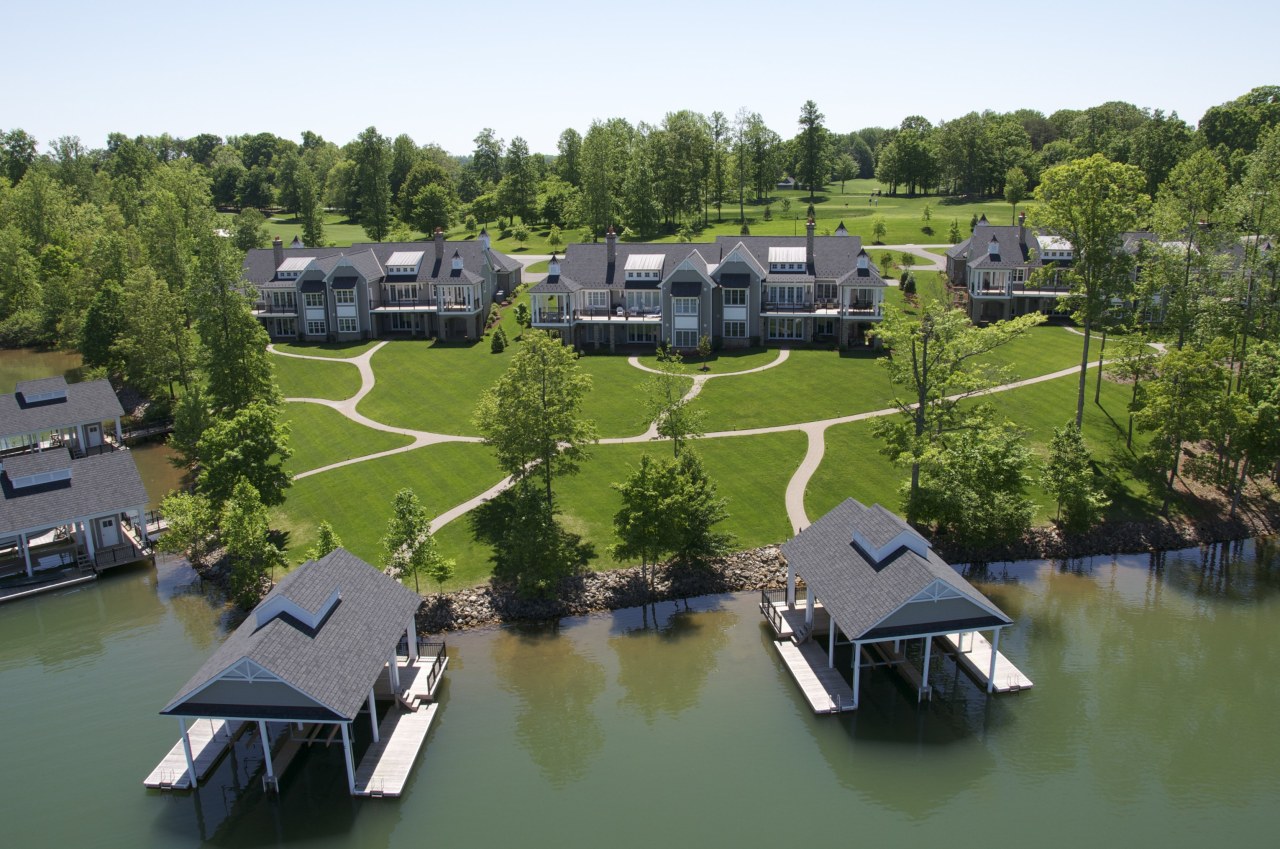 Buying a Luxury Home in Smith Mountain Lake
For most people, a lakefront luxury home is the ultimate dream. After all, there are few things more relaxing than waking up to gentle breezes and a view of gorgeous mountains. This dream is a reality for the residents of Smith Mountain Lake. It certainly has been for my family and me.
Hi, I'm Jane Horne, and I have specialized in luxury residential properties at Smith Mountain Lake since 1986. I love living in Smith Mountain Lake and there's nothing I enjoy more than helping others find out for themselves why life in our area is simply unbeatable.
Located in the heart of Central Virginia, Smith Mountain Lake, otherwise known as SML, is a popular residential area on the East Coast. With stunning views and numerous amenities, this community is awash in luxury investments that are in high demand. It is a sought-after destination for high-end homebuyers, second-home investors, and retirees.
Why a luxury home in Smith Mountain Lake is a good investment
Without a doubt, buying a home is one of the biggest financial decisions you will make in your lifetime. The process can be as rewarding as it can be demanding.
Depending on the location and the type of home you are looking for, the home buying process, from vetting properties to closing the sale, can take months. Needless to say, the home that you choose should be well worth the effort you put in.
The stunning views in Smith Mountain Lake alone are well worth the luxury home buying process. From high-end condos to contemporary cottages, properties in the area can cater to your family's exact needs.
Year-Round Mild Climate: One of the best things about investing in a home in Smith Mountain Lake is the opportunity to enjoy pleasant weather year-round. Residents experience the beauty of the changing seasons. Winters are generally mild and summers are comfortably warm at an average high of around 78 degrees in July. The mean average is around 56 degrees. Smith Mountain Lake experiences 40.3 inches of rain each year and 102 clear days.
High Resale Value. Home values in Smith Mountain Lake have been going up over the last few years. Especially with the onslaught of the pandemic, more families are opting to move away from bustling cities and into homes near nature.

It is, however, important to act quickly. There is only so much lakefront area to build on. When supply is low and demand is high, prices skyrocket. Expect your purchase today to reap benefits in the future.

Extra Amenities. With its stunning views and gorgeous terrain, Smith Mountain Lake is perfect for people who love the great outdoors. There isn't a shortage of things to do at the lake. From biking, boating, fishing, and hiking to golfing, shopping, and visiting wineries, there is always something to do and enjoy by the lake. These amenities simply cannot be found anywhere else.
Relatively Low Cost of Living. There are various real estate options in SML. You can find sprawling mansions as well as quaint condos in this lakefront destination. Nevertheless, despite the seemingly luxurious feel of the place, Smith Mountain Lake is located in a county in Virginia that enjoys a relatively low cost of living.

Unlike neighboring cities, the price of utilities and essentials is lower near the lake. It doesn't hurt that taxes also do not compare.
Things to do before purchasing a luxury property
Especially for first-time homebuyers, it can be difficult to fathom how different homeownership is from renting a luxury property. Truth be told, there is a lot more deliberation required when it comes to buying a home. It is a long-term decision that can tether you to a neighborhood and a monthly mortgage for years. It isn't to be taken lightly.
To make the right decision, below are a few considerations that you should be thinking of:
Perfect Location. Choosing the perfect location is as important as finding the right home. This decision can affect the price range of the properties that will be made available to you. It also determines the school district that your address falls under.

While it might seem like a small choice, location can shape your lifestyle and your overall quality of life.

Your Budget. Luxury homes are particularly beguiling. Most of these properties boast of sprawling living rooms with high ceilings, vast backyards with a pool, and square footage that is well beyond what a family of five truly needs. Especially during a showing, it can be easy to forget that while you can afford a luxury home, the budget you've earmarked still holds sway.

Even before contacting a real estate agent, take the time to evaluate your finances and determine the ballpark figure you'd be willing to spend on a home.

Finding the Right Real Estate Professional. Buying luxury homes is a little different because a few choice properties may be available only through a restricted network due to security reasons. You need a specialized luxury Realtor with well-established connections that can access clients who want their real estate transactions dealt with discreetly. It is important that the real estate agent you partner with has a reputable standing within the community and a long-established presence in the area.
Mistakes to avoid when buying luxury homes
When it comes to buying luxury real estate, you must do your due diligence even before starting the process. It is, after all, a big-ticket purchase. The home that you choose is likely to affect your financial standing and the quality of your life for years to come.
As they say, knowing the problem is half the battle won. Being aware of the mistakes that you should be wary of is a great step in finding the right luxury Smith Mountain Lake home for you.
Getting Swayed by First Impressions. Luxury homes are big-ticket items most households save up for years. It is a decision that entails a lot of preparation and mindfulness. Nevertheless, luxury properties can sweep you off your feet. When viewing houses, it is important to remain objective. When you are spending upwards of a million dollars on real estate, it's hard to let your emotions rule.
Depending Too Much on Pictures and Collaterals. Pictures may be worth a thousand words but they don't compare to the real thing. This is especially true when it comes to real estate photos. Make sure the listing photos stand up to in-person scrutiny. As much as can be safely arranged, visit the property before making an offer. You can never truly see what a home looks or feels like until you visit it.
Forgoing the Help of Professionals: Again, the process of closing on a luxury home isn't the same as most real estate purchases. Some properties remain unlisted to protect the privacy of the sellers. If you are vetting properties on your own, you might be missing out on homes available only through well-connected Realtors. Working with a luxury real estate agent improves your chances of finding the perfect home for your family.
The number one tip on buying luxury homes
Luxury home or not, buying real estate can be laborious and complicated. The scale of a luxury property only makes the buyer even more mindful of details. One of the best things you can do is to hire a seasoned real estate agent that specializes in dealing with luxury property in your chosen area.
The right real estate agent should know the lay of the land. They should have your best interests at heart. They can cater to your needs and demands while being candid with their expert advice.
Characteristics of a great luxury real estate agent
The luxury real estate market, especially in sought-after locations like Smith Mountain Lake, is a different beast than the process of buying or selling a normal home. It is best to have experts by your side to guide you every step of the way.
With that said, not all luxury real estate agents are created equal. Below are some characteristics that you should look for when vetting the expert that you'll entrust with bagging your dream waterfront home:
Extensive Knowledge of the Area and the Community. As far as luxury real estate goes, being in touch with the right people is key to closing on the home of your dreams. The real estate agent that you choose should have an extensive network to offer you a choice of the best properties.

If you're thinking of buying a luxury home in Smith Mountain Lake, allow me, Jane Horne, to guide you through the process. Aside from my 30-year real estate experience, my family and I have been residents of Smith Mountain Lake for 20 years. We know the community and its people by heart. I can give you backstage access as no other agent can. You can get in touch with me here.

Unmatched Professionalism: A real estate agent's level of professionalism is a testament to their skills and the value they place on their clients. Punctuality, demeanor, and communication and negotiating skills separate a great agent from a good one. Experienced real estate professionals are confident in their ability to get you the results that you need.
Dedication to Your Cause: The right luxury real estate agent for your Smith Mountain Lake home should be your number one advocate. Ideally, their lines should always be open for your inquiries during business hours. The agent you should opt for should be diligent in sending you regular updates. They should have your best interests at heart.
Smith Mountain lake luxury homes for sale
Smith Mountain Lake is Virginia's most popular lake. This hidden treasure tucked away in the East Coast boasts of not only spectacular views but also luxurious waterfront communities. Enveloped by the Blue Ridge Mountains, this manmade reservoir covers 22,000 acres with a 500-mile shoreline.
There is something for everyone in Smith Mountain Lake. With the right team in tow, you can find the home of your dreams at the lake.
Waterfront Properties. Smith Mountain Lake living is synonymous with luxury waterfront lifestyle. There is no shortage of properties scattered throughout this sprawling lake destination.

Most lakefront residents, especially those living at The Water's Edge, enjoy the full range of what the lake has to offer. Properties on average have several rooms that can be turned into home offices. Likewise, sizable lawns and outside entertainment areas are a norm in this destination. Aside from high-end features like swimming pools, 360-degree porches, and even tennis courts, most waterfront homes have private boat docks and boat slips.

Luxury Condos. Looking for luxury in a more compact form? There are a plethora of condo developments within the neighborhood. Bridgewater Pointe, Garden Villas, Bernard's Landing are just a few of the luxury options that you can live in.
Featured Smith Mountain Lake luxury homes for sale
Over the last few years, Smith Mountain Lake has become one of the most popular residential locations in Virginia – for good reason.
Aside from picturesque views and the boundless choice of outdoor activities, the real estate market in the community is thriving. Waterfront properties are perennially desirable. As such, homeowners in Smith Mountain Lake are known to enjoy a hefty return on investment on their purchases.
Beautiful 4-Bed, 4-Bath Lakefront Home at Grande Villas, The Water's Edge
Modern luxury can easily be achieved especially at Grande Villas. This lakefront duplex boasts 4 bedrooms and 4 bathrooms – perfect for a growing family! Aside from basic luxury fixtures like quartz counters and provisions for a wine cellar, this home also has a boat dock and an option for a jet ski lift.
Iconic 5-Bed, 7-Bath Smith, Mountain Lake Estate
This is the home that truly represents the luxury Smith Mountain Lake affords. This 7-bedroom property sits on 1.23 acres of prime lakefront real estate. It has 20-foot ceilings, chef's quarters, a library, and a stunning view of the lake from every room.
4-Bed, 4.5-Bathroom Architectural Masterpiece in Riverbay
Located in one of SML's most prestigious neighborhoods, this 4-bedroom, 4.5- bathroom home in Riverbay is an architectural marvel. Large open rooms with oversized windows, natural light, soaring ceilings, Italian ironwork, and sweeping lake views – nothing can compare to this beautiful property.
Location overview of Smith Mountain Lake
Smith Mountain Lake has become a prime location for homebuyers, second-home buyers, and vacationers. Its accessibility to major areas like Roanoke and Lynchburg, VA makes it a popular real estate option. It is a four-hour drive from Washington, DC and a 35-minute drive to the beautiful Appalachian Trail.
Without a doubt, becoming a resident of Smith Mountain Lake provides the serenity of waterfront living with the convenience of city living just a few hours away.
Live your dream at Smith Mountain Lake today
My family and I have been enjoying everything Smith Mountain Lake has to offer for over two decades. Our home is one of the best purchases we have ever made. With my help and professional experience, you can live the dream, too.
Let me, Jane Horne, a luxury property specialist for more than 30 years, show you the best of Smith Mountain Lake luxury properties. I know the area like the back of my hand and I have assisted plenty of families find their dream home in Smith Mountain Lake.
With my expertise, we can find the perfect waterfront for you and your family. Stop dreaming and start searching today. Reach out to us to learn more about what we have to offer.
Allow me to offer you the A+ service you deserve. For waterfront homes and condos in Smith Mountain Lake, get in touch with the Jane At The Lake Team and me at 540.493.1690 or send an email to Jane@JaneAtTheLake.com.