Things to know about flood-proofing your home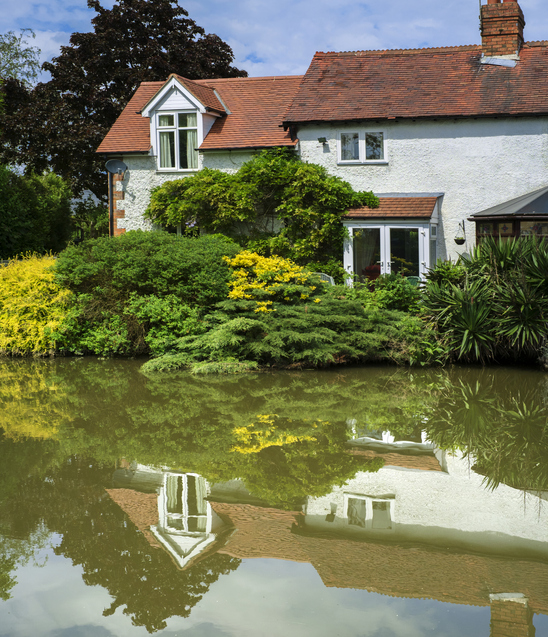 Flooding is the most common and one of the costliest weather disasters in the US. Even so, most homes aren't covered for this #1 natural disaster.
Following hurricanes Harvey, Irma, and Maria, all of which hit the US in September 2017, homeowners have apparently wisened up: flood insurance coverage increased to $1.33 million in 2018. This figure is up from $1.29 million in 2017, according to the Federal Emergency Management Agency (FEMA).
Do you live in an area where your home could be particularly susceptible to flooding? Then common sense dictates you be proactive with measures to prevent flood damage. Here's how:
Assess your area
Start by evaluating the risk of flooding in the area where you live. Assess how well your home's structure is likely to withstand flooding. Doing so will allow you to better prepare for any eventuality.
One excellent resource to determine the likelihood of a flood in your area is the Federal Emergency Management Agency (FEMA) Flood Map Service. You should also consult with a flood insurance adjuster to determine the specific flood level for your area. This data will enable you to build above the height at which floodwaters could rise.
Understanding your home's overall risk of flooding will help you better flood-proof your home.
Take precautionary measures
Here are six measures you can take to protect your home from rising waters.
Raise your home's flood level with stilts or piers. Raising your home above the flood level will substantially protect your home.
Use foundation vents to provide an outlet for floodwaters. This can prevent pressure buildup, which can damage walls or basement windows.
Sump pumps, which let you pump water out of your home, can be an excellent defense against flooding. Invest in a battery-powered sump pump instead of one powered by electricity to pump water out of your flooded basement even when the power is out.
Apply brush-on, waterproofing sealants, and coatings to your home's foundation, walls, framing joints and floors to keep water from seeping in through cracks.
Place all circuit breakers and electrical outlets, sockets and switches at least one foot higher than expected flood levels.
Don't let a flooded sewage system back up into your home. Have sewer or septic line check valves installed to seal against flood pressure and allow waste to flow only one way.
Contain the damage
To limit the possibility of damage when flooding has begun:
Clear out your gutters and downspouts to allow water to flow through freely.
Block off any gaps that can lead to flooding with sandbags.
Turn off your electrical system by shutting off your breakers.
Let air flow freely through your home by opening your windows (unless it's raining).
Turn on your sump pump to remove water quickly.
By preparing for storms and floods before they happen, you can save your personal property from water damage. In case floodwaters enter your home, make sure to document the flooding to substantiate your flood insurance claims.
Want to find the best Smith Mountain Lake homes for sale? Contact me, Jane Horne, for lakeside luxury homes in the idyllic Roanoke Region of Virginia. Call 540.493.1690 or 800.858.4653 or send an email to Jane(at)JaneAtTheLake(dotted)com.