Pro tips on buying a waterfront home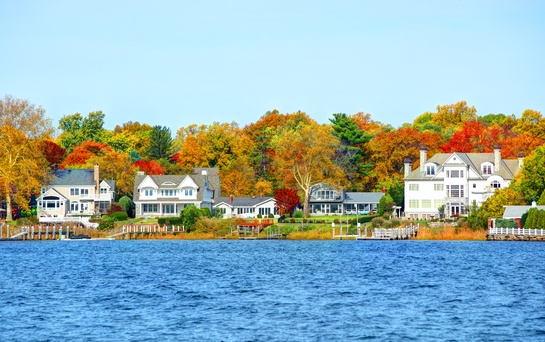 Purchasing a home is a complicated process, and it can become even more complex if the property you're aiming for is a waterfront home.
But like buying any other type of property, arming yourself with the right information is key. When you know more about the process of buying a waterfront home, you'll be able to make the right decisions that will get you closer towards your goal of owning a paradise right by the water.
If you're in the market for the best Smith Mountain Lake waterfront homes for sale, here are a few tips for you to keep in mind:
Work with an agent who specializes in waterfront homes
Most agents do not possess extensive knowledge of waterfront homes in your area. This puts you at a disadvantage, as you need to work with someone who will be able to identify the best deals available.
Look for a home that matches your lifestyle
Try to find a property that caters to the lifestyle you're looking for. Find out about the activities and destinations you can enjoy in the area, and see whether the home offers easy access to them.
If you're looking forward to boating, kayaking, fishing, and other water-based recreational activities, gather more info on things such as boating restrictions, when the peak fishing season is, and other factors related to your activity.    
Look beyond the home's structure and appearance
Some buyers make the mistake of buying a waterfront home based solely on its appearance, discovering later on that it's situated in a subpar location. The views might not be that great, the home might not offer that much privacy, or it might be difficult to get to the water from the home – these are just some of the things that could bother you if fail to look past the home's structure itself.
Remember that you can renovate and upgrade the home, but you can't do anything about its location, so make sure you choose a property you'll really love.  
Talk to other people in the neighborhood
You can get more detailed information about the area from people who are already living there. Ask them what they enjoy about the neighborhood, if they think there might be any issues with the home you're looking to buy, or if they've encountered any waterfront-related problems in their own homes. 
Know your responsibilities as a homeowner
You'll likely be part of a homeowner's association, so be sure to find out if there are any maintenance and upkeep requirements from the homeowners' association's management company. Review the CC&Rs (conditions, covenants, and restrictions) and see whether you can accommodate and abide by all requirements set by the HOA.
Searching for the perfect waterfront home is exciting, but things can get out of hand if you don't make the right decisions. Just remember to work closely with your agent, follow a strategy, and take some time before making any big decisions.
Want to find the best Smith Mountain Lake waterfront homes for sale? Call me today at 540.493.1690 or 800.858.4653! You can also send an email to Jane(at)JaneAtTheLake(dotted)com