Top romantic things to do at Smith Mountain Lake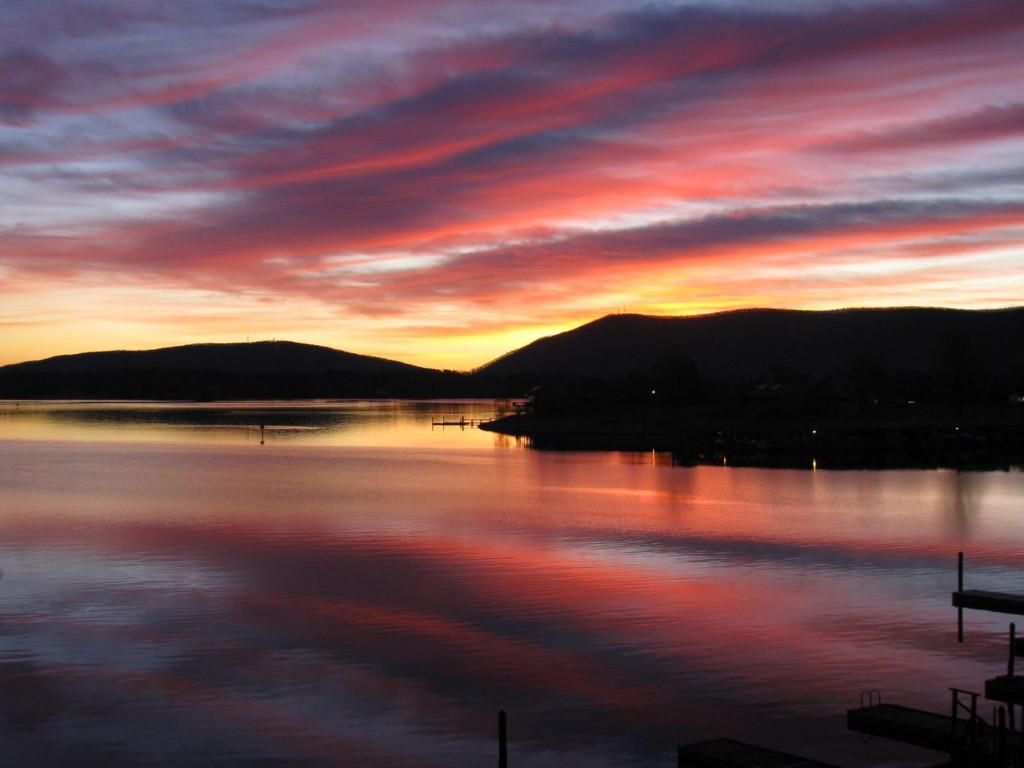 You may have, at one point, imagined you and your significant other holding hands and walking by a lakeshore under a velvet veil of stars, surrounded by the tranquil beauty of nature. If that is your kind of romantic tryst, then you can enjoy this and much more at Smith Mountain Lake.
Located along the Blue Ridge Mountains of Central Virginia, Smith Mountain Lake is the largest lake in the state (covering 82.88 square kilometers) and a popular attraction, as well. When it comes to activities, hot destinations, and hidden gems, this remarkable location has lots to offer to everyone of different lifestyles and ages.
There are many options for things to do in Smith Mountain Lake but one of its biggest draws is its various sites and activities that spark romance. Whether you're looking for the perfect romantic setting or even if you simply need some time alone to destress, Smith Mountain Lake in Virginia has got you covered.
---
TABLE OF CONTENTS
---
Romance at the Lake
Here are several highly recommended things to do in Smith Mountain Lake that are sure to ignite the romance factor between you and your partner.
Wellness x 2
There is no better way to unwind than through a satisfying massage appointment. Book a couple's massage at any of the spa facilities and resorts in Smith Mountain Lake for a romantic weekend. Your partner and your stiff muscles will thank you for it.
Take your pick from some of the finest venues for health and wellness in the Roanoke Region:
Serafina Day Spa
400 Scruggs Road, Moneta
Everything offered here is all-natural from the facials to the therapeutic massage treatments. This facility is a favorite among the locals.
Southlake Spa & Salt Room
135 David Lane, Union Hall
The most distinct service offered by this wellness facility is dry salt therapy which is said to address respiratory and skin conditions, as well as fortify the immune system.
Traveling Therapy by Elizabeth Doucette, LMT
13105 Booker T. Washington Highway, Hardy
If you're in the area of Smith Mountain Lake, particularly in Westlake, you can try Elizabeth's therapeutic massage therapy. She has an office where she does most of her massage sessions but she can also make house calls.
True Organics Spa
130 Scruggs Road Suite 104, Moneta
This Smith Mountain Lake wellness center dedicates itself to providing natural enhancement of one's well-being through holistic products and services at an affordable price.
Night out in camp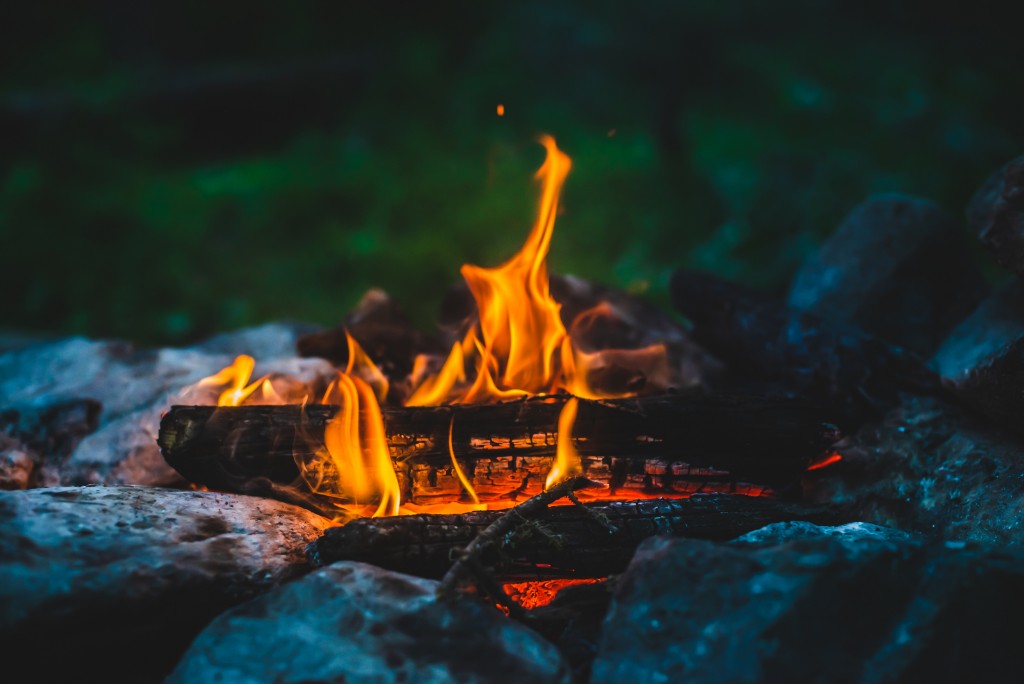 If you and your significant other enjoy the Great Outdoors, immersing yourselves in the breathtaking natural scenery should be on your list of things to do in Smith Mountain Lake.
Going hiking in the parks within the periphery of Smith Mountain Lake is the best way to take in the area's beautiful scenery. The moderate, less extreme winters in this area allow you to take to the mountains even when temperatures drop. Plus, it provides more opportunities for snuggle time to keep each other warm.
Here are some of Smith Mountain Lake's parks:
Smith Mountain Lake State Park
Apart from offering impressive trails for hikers' and bikers' use, this park provides overnight camping where you can cap off your day of exploring the trails with an intimate bonfire session. The state park's campsites have in-ground grills, a fire ring grill, a picnic table, and lanterns.
Smith Mountain Lake Community Park
This community park is a must-visit for families due to its playground, picnic tables, and beautiful waterfront view. It also provides beach access and a fishing pier, offering fun water and land activities for all types of visitors.
Smith Mountain Cooperative Wildlife Management Area
While this is property owned by the local power company and managed by the Virginia Department of Wildlife Resources, it has a conservation easement that allows the public to enter and enjoy the spectacular views and the local wildlife. Hunting is also allowed here.
Now that you have a plan set, make sure to book your accommodation in any of the cabins or campgrounds here.
Caffeine fix with a view
You can never go wrong with coffee dates. Start the day, spend an afternoon chat, or have a nightcap with a cuppa Joe at the Smith Mountain Lake Coffee House. The beans used by this cafe come from local roasters and it also offers homemade pastries to go with your coffee. Enjoy your cup here while taking in the amazing lake views.
Other choice cafes in the area include:
Wining and dining
If you want to take your partner on a culinary adventure, then a food tour should be one of the top things to do in Smith Mountain Lake. You'll delight in the gastronomic options that this area has to offer.
Smith Mountain Lake gives opportunities for you and your significant other to try something new every day. Take Diamond Hill General Store, for example. Having a meal on their patio is always a lovely experience, and it also has an adjacent gift shop where you can buy a souvenir or two of your time here. Mama Ann's Gifts & Goodies is another interesting shop for food and gifts found in Moneta.
If you are in the mood for Italian, there's Vinny's Italian Grill & Pizzeria and Napoli Cowboy. If you are craving Asian cuisine, Edo Grill & Sushi and Teriyaki House are your best bets.
For a more local experience, drop by Heath's Waterfront Grill for its amazing American-style dishes and live music on Saturday nights. The Dam Grill, another Virginia pride, is a great choice for comfort food and special cocktail drinks.
Here are other options for great food and drinks at Smith Mountain Lake:
Get heady with fine wine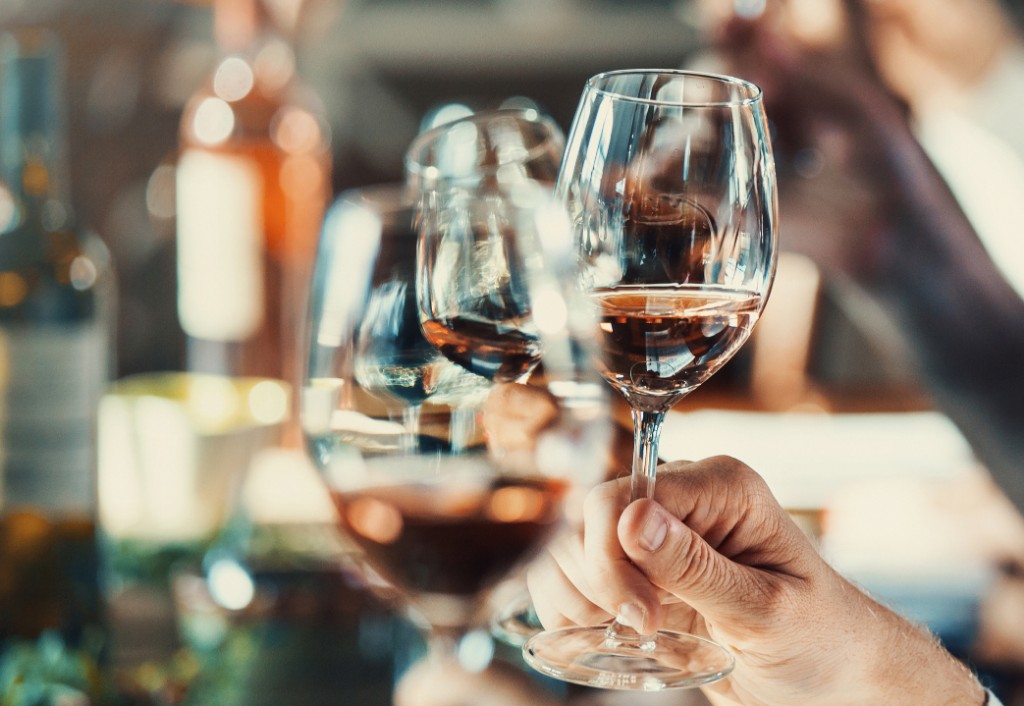 Catching the sunrise, chasing sunsets, and spending the whole day visiting the wineries and stunning vineyards with your loved one – add these to your list of things to do in Smith Mountain Lake for the perfect romantic day out.
As the oldest winery in Smith Mountain Lake, Hickory Hill Winery & Vineyard has gained fame for its Smith Mountain Lake Series of wines. This family-owned vineyard has seen all three generations of the Furrow family taking part in the growth of the Virginia wine industry. Their Hickory Hill Wine Club gives its members first dibs to its small-batch wines, access to library wines, and invites to Wine Club-exclusive events. Hickory Hill also hosts general admission events, such as Sunset Saturdays from April to October.
Down the road is another distinguished SML winery, Ramulose Ridge. It is home to award-winning estate-crafted wines that you and your special someone can enjoy while taking in the wonderful scenery. This vineyard's 2,200-square-foot rental space is also the perfect spot for special events.
In Bedford, stop by Peaks of Otter Winery at Johnson's Orchards for a picnic date with a bottle of wine. Several exciting events are held on this lovely family farm in the Blue Ridge Mountains, including the Horse & Hound Wine Festival and the Blossom to Bottle 5k run and 3k walk. The old homestead here was converted into Elmo's Rest, a vacation rental where you and your partner can spend a night or two in the quiet tranquility of rural Virginia.
Complete your winery hop with these other establishments in and around Smith Mountain Lake:
Enjoy the sights
Looking for a comprehensive list of things to do in Smith Mountain Lake to amp up the romance without the stress of plotting out the arrangements? Then find a local tour to maximize your Smith Mountain Lake experience.
For a great day spent cruising the waters of Smith Mountain Lake and enjoying the natural scenery, wildlife, and local landmarks visible from the lake, arrange a schedule with Virginia Dare Cruises and Marina and come aboard the Virginia Dare. For something more land-based, the marina is where you'll find Portside Grill & Bar, Smith Mountain Lake's only grill bar by the water.
You can also arrange for a Smith Mountain Lake date from a unique perspective! SML Aviation, a flight school at the Smith Mountain Lake Airport, offers sightseeing tours for two to three passengers. You can savor amazing views of Smith Mountain Lake and the local area during your 30-minute flight and give your partner an experience they will never forget.
Tee for two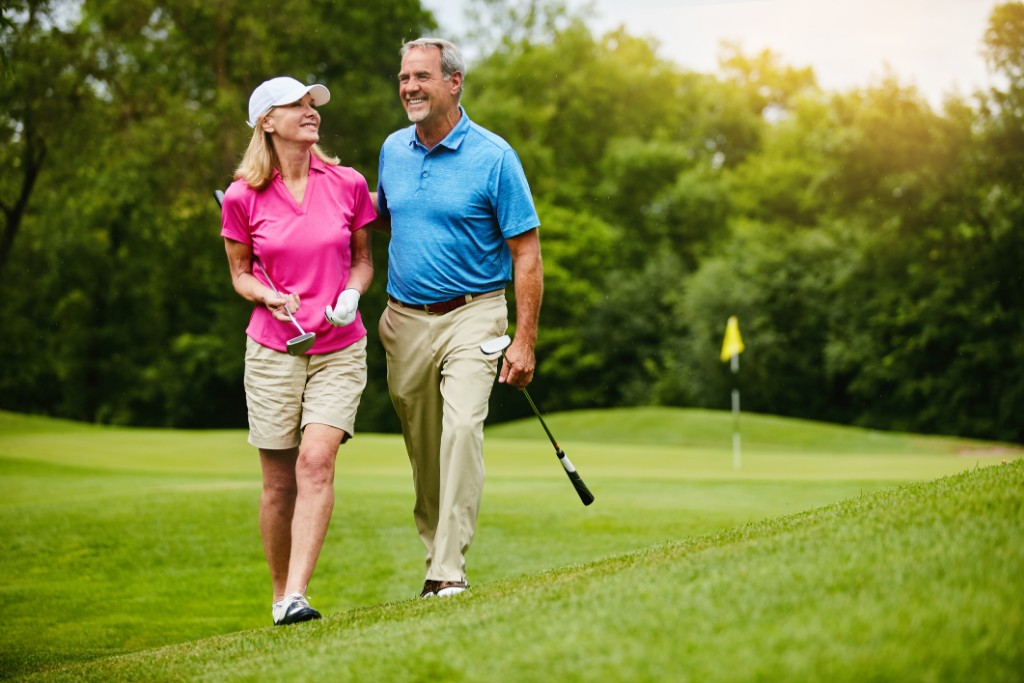 For couples with a passion for golf, take to the fairways of Mariners Landing where members of the exclusive Mariners Landing Country Club can play their favorite sport on the venue's impressive 18-hole championship golf course. The Club also offers other amenities such as a clubhouse and a wellness center.
In Hardy, you and your partner can tee off in Copper Cove, a premier public golf course that offers a challenging layout over 6,511 yards of terrain. The course was designed by prolific golf course designer and Virginia native, Russell Breeden.
Another golf course to visit in the periphery of Smith Mountain Lake is Sycamore Ridge Golf Club in Goodview, an 18-hole course designed by Dick Sowers.
For a more relaxed setting, you and your partner can try Harbortown Miniature Golf. This course is found on top of the boat docks in Bridgewater Plaza, Moneta.
Water adventures
There is no shortage of water-based activities in Smith Mountain Lake that you and your partner can enjoy. Here are some of them.
Marinas and boat rentals
Go to Bridgewater Marina to make the most of your lakeside vacation for two. Rent a boat here, either for a slow and steady sail or for an adrenaline rush. Bridgewater Marina is among the top boat rental providers in Smith Mountain Lake, having one of the largest boat rental fleets in all of the US.
If this will be your first time to go sailing, you and your partner can learn to navigate the waters at Smith Mountain Lake Sailing School. In addition to sailing lessons, the said school also offers sailboat rentals and half-day charters.
Other public marinas and boat rental facilities in Smith Mountain Lake include:
Fishing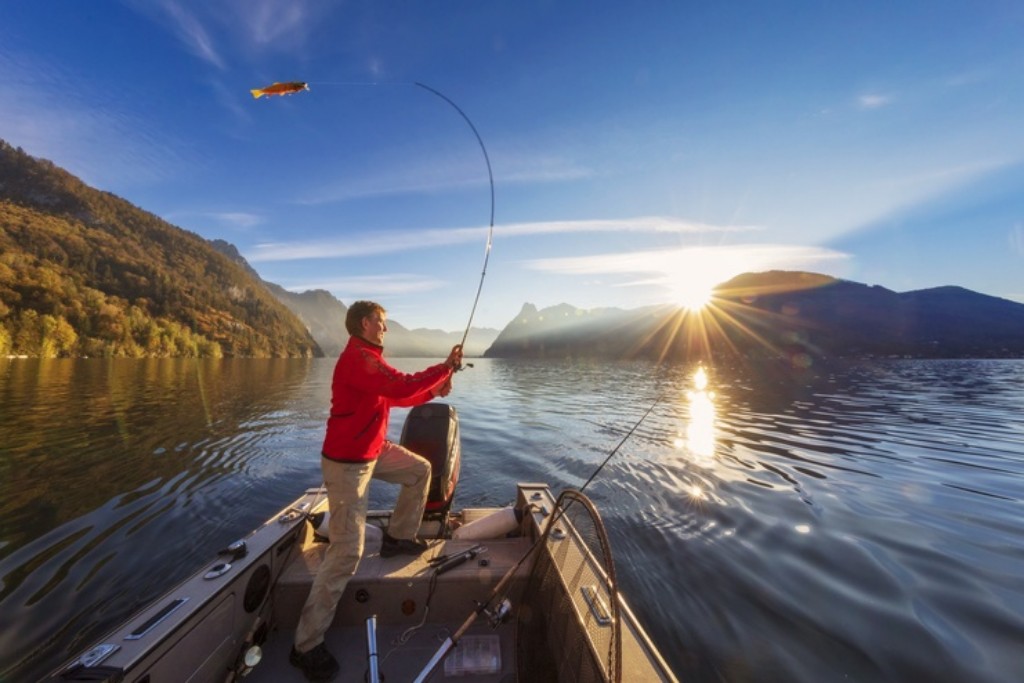 Smith Mountain Lake is a fisherman's paradise. The lake is abundant with striped bass, smallmouth bass, largemouth bass, as well as crappie, catfish, and muskellunge. Bass fishing news source Bassmaster hailed Smith Mountain Lake as among the top 20 bass lakes in the U.S.
Do note, though, that fishing in Smith Mountain Lake requires a Virginia State Fishing License. You can easily acquire this online at the Virginia Department of Game and Inland Fisheries or buy one at the Kroger store at Westlake.
Once you have your license, you're ready to spend the day catching fish with your partner. For something more competitive, you can ask for assistance from fishing guides who can help you to catch game fish in the lake. Guided fishing trips in SML are available with South Valley Anglers. They can take you to the best coves and fishing spots.
Find your fishing guide here:
Best time to visit Smith Mountain Lake
Smith Mountain Lake has generally temperate weather due to its central location along the East Coast. This and its small-town neighborhood atmosphere make Smith Mountain Lake a pleasant place to visit any time of the year. Who knows, the lovely surroundings and the warm smiles of residents you encounter may just be the things to convince you to stay here for good and chart a new future with your significant other here.
While Smith Mountain Lake offers an abundance of activities and attractions you can enjoy in any season, summertime will always be the best time to take to the shores of Smith Mountain Lake. This is the time when the waters of the lake are most inviting and you'll be able to savor all the activities offered here under clear skies and perfect weather. Spring can also be an ideal time as this is when the wildflowers in the area are in full bloom, covering the landscape in a burst of colors.
Live the charming life in Smith Mountain Lake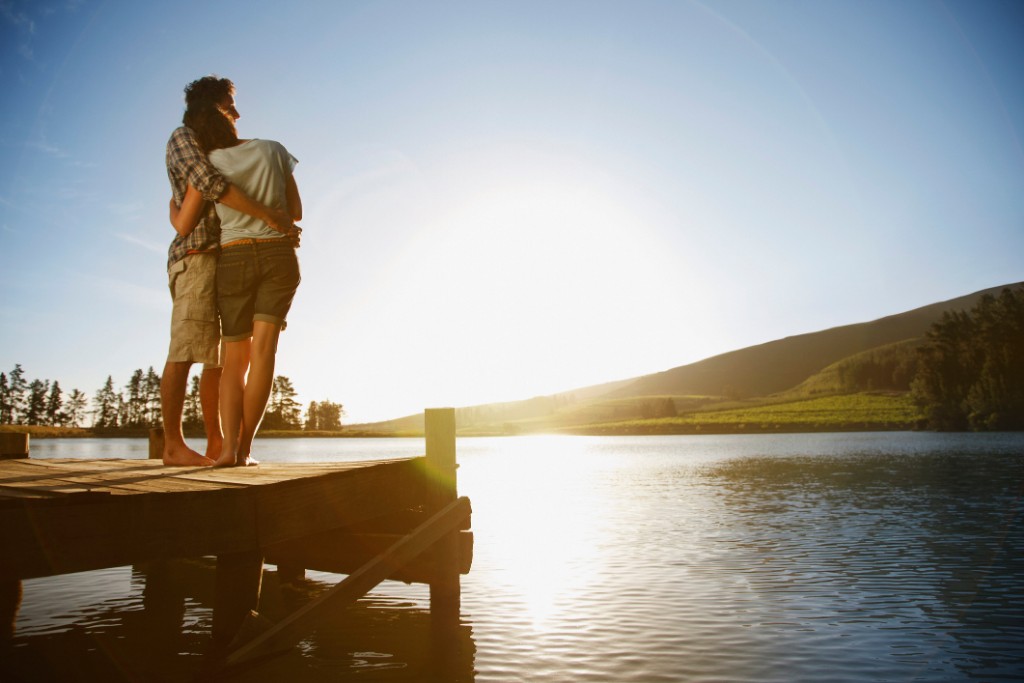 Smith Mountain Lake is the ideal romantic getaway as you and your partner will never run out of things to discover and appreciate here. Moreover, real estate opportunities here await that will allow you to either visit here more often or settle here for good.
There's a wide range of properties found in Smith Mountain Lake, a good number of which sit by the waterfront. Imagine yourself waking up every day to the cool lakeshore breeze and the beauty of nature all around you – this is the kind of life that awaits you when you decide to purchase a home here.
As a Smith Mountain Lake resident myself and with an established real estate background borne on my 28 years of experience as a local Realtor, I am dedicated to helping you find the perfect SML home. I am Jane Horne, your award-winning Smith Mountain Lake real estate specialist! Let me assist you in your SML home-buying journey to make your experience a breeze. From recommending best things to do in Smith Mountain Lake to finding you the home that best fits your lifestyle and requirements, you can rest assured that I'll be here to guide you every step of the way. I'm just a call away at 540.493.1690 or 800.858.4653. You can also email me at Jane(at)JaneAtTheLake(dotted)com to get started.