Turning your Smith Mountain Lake home into a successful rental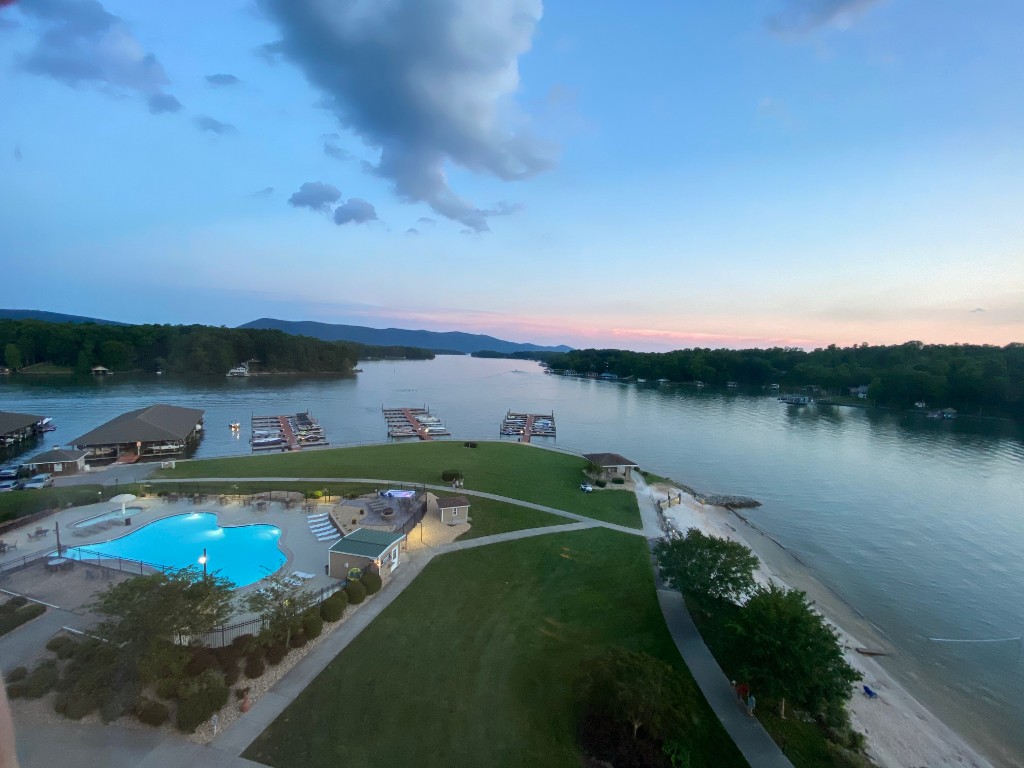 Thinking of renting out your home, or buying investment property at Smith Mountain Lake? Both are great ideas, especially since Smith Mountain Lake – or SML as we locals call it – is Virginia's most celebrated lake. Boasting over 20,000 acres of freshwater and 500 meters of shoreline, SML is filled with real estate possibilities.
Every summer, tourists flock to this part of southwestern Virginia. They indulge in water sports like swimming, fishing, and boating. We also have our share of hikers, campers, and golfers out to appreciate Mother Nature at her best. In fact, the pandemic hasn't slowed down local tourism. At the start of the peak season in 2021, rentals and recreational facilities were already almost fully booked until August.
AT A GLANCE:
How to turn your Smith Mountain Lake home into a successful rental
Reasons you want to turn your house into a rental
Before taking on any new venture, it's always best to ask why you want to do it. Your motivation will shape your next steps and how you will carry them out.
Here are some reasons why you may want to convert your home into a rental:
You're relocating but not yet ready to sell your house.
You want to boost your income and/or retirement funds.
It's a smart way of letting your property appreciate, while letting tenants subsidize costs.
You want to use the rent to finance your mortgage. However, you need to read the Occupancy Clause of your lending agreement for this one. Most mortgage companies require you to live a certain number of years in your property before you can rent it out.
Short-term or long-term rental – which is better?
Vacation rentals in SML are available by the week, a long weekend, and the month. During peak season, visitors are usually required to rent property for at least a week. Deciding to make your rental short-term or long-term depends on your goals. Both scenarios have advantages. For explanatory purposes, let's define short-term rentals having an occupancy period of one month or less.
Short-term rental advantages
Access to your property whenever you want
Because your tenants stay in your property for a limited amount of time, you have the freedom to use your rental for personal vacations.
Less wear and tear for your property
Short-term rentals are exposed to less deterioration. In between occupants, you can do maintenance and general cleaning – the costs of which can be added to the rental fee. With the continuous replacement of occupants, you can better keep track of things that need repair before they worsen.
Frequent adjustment of rental fees
Unlike long-term rentals, you can raise prices in between tenants. You can base this on the real estate market and tourist season. For instance, you can decrease the rental fee during the low season, and charge higher rent when tourists come pouring in.
Easier dealings with unsatisfactory tenants
Let's face it: you can't have ideal tenants all the time. On a short-term basis, you don't have to endure unpleasant occupants for long.
Possibly higher income
Short-term rentals require higher maintenance costs. But with a hot vacation spot like SML, you can easily offset those expenses with higher rent.
Long-term rental advantages
Steady income source
Once you find tenants for your long-term rental, you are assured of income. With short-term rentals, you constantly have to market your property to secure your returns.
Occupants shoulder utilities
Long-term renters typically pay for their use of electricity, water, and sewer. As a result, they are more conscious about conserving these resources. On the other hand, short-term renters tend to be more liberal with utility usage, which leads to higher costs.
Simpler maintenance
With long-term rentals, you don't have to spend as much time, money, and effort on property management and maintenance. Because tenants know they will be living in the property for a long time, they usually resolve minor home issues on their own.
You also have the option of operating your SML vacation rental on a mix of short-term and long-term. Take advantage of the peak season by offering your property as a short-term rental to boost profit potential. But when the slow season comes, rent out your vacation home on a long-term basis.
Does your community allow rentals?
efore jumping on the rental bandwagon, it's best to check your community's rules on renting. Some homeowners' associations (HOAs) have specific policies for short-term and long-term rentals. You may be required to acquire a license or a special permit, or pay regular fees.
Other HOAs restrict tenants to minimum (or maximum) lengths of stay. A local agent or Realtor can guide you in these rules. After all, you don't want to be subjected to costly penalties.
Costs of a running a rental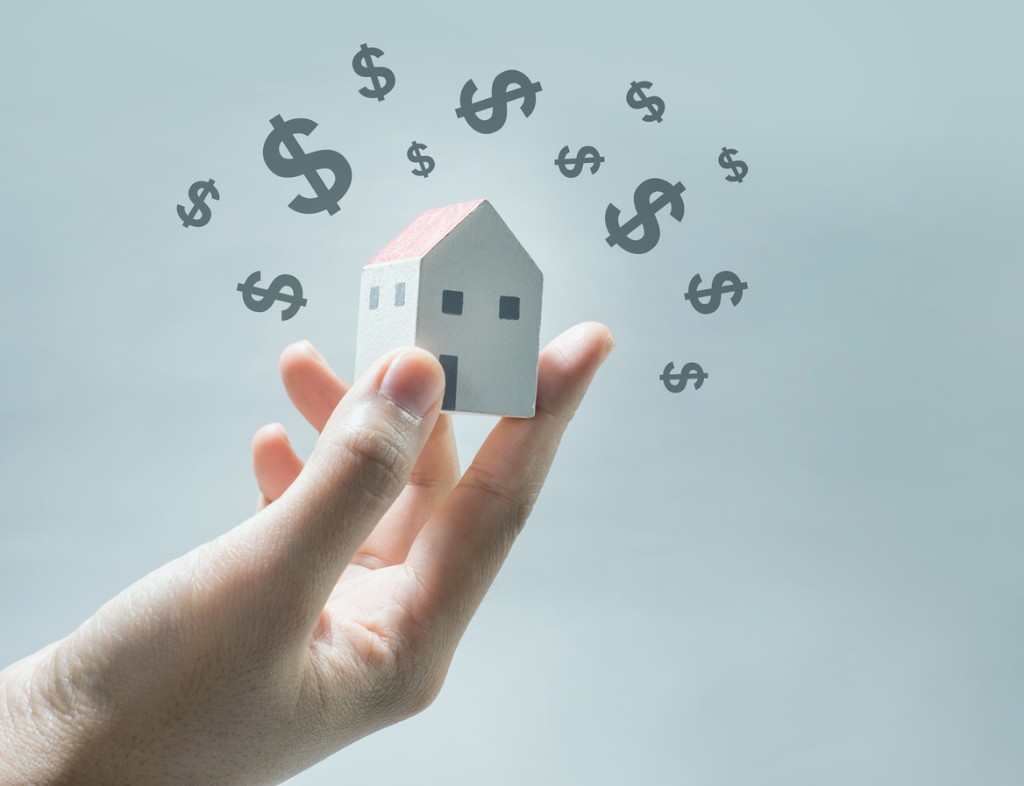 As a rental owner, you need to watch out for expenses. The rental business has lots of hidden charges, which you may forget to factor in. Remember to include even the small costs to determine how much you will charge renters. Here are some basic expenses for a rental investment:
Marketing
Repair and maintenance
Property taxes
Homeowners' association dues
Insurance
Mortgage fees
Utilities
Vacancy period
Your rental income should be enough to at least cover these costs. Still, you don't want to just break even – you need to make a profit. To make sure your price is current, stay abreast of real estate market changes. Remember to set aside funds for unexpected costs such as emergency repairs.
Making impactful improvements
Renovating your home will surely make it more eye-catching, but it will also pile onto your costs. The key to a practical upgrade is to make minimal improvements that have maximum impact. Here are some examples:
Give your home a thorough cleaning
Cleaning is one of the cheapest ways to improve your home. It gets rid of unwanted odors, which potential renters notice right away during open house. With a few household products, you can refresh your property's look.
Replace outdated furnishings
You don't need to replace furniture to pep up your rental. Sometimes, it's all in the details. Closet handles, for instance, or rugs and seat covers. You'll be surprised at how these small and affordable improvements can freshen up your home.
Repaint
A fresh coat of paint is every landlord's go-to solution for home improvement. When choosing a color for your walls or exterior, stick to neutral colors, so you can better attract a wide variety of renters.
Go for curb appeal
A tasteful sprinkling of potted plants can give your rental a homey feel. Just pull out the weeds, mow the lawn, and clear the rain gutters. Remember to keep your frontage clean to make it look inviting.
Simplify improvements to boost both your home's value and your future gains. Concentrate on areas that hook renters' attention such as the front yard, living room, and the main bedroom. Once you've finished your upgrade, have a professional take photos and videos, which you can use for marketing.
How to price your rental property
There are several factors that affect rental rates. Here are some ways to help you determine how much to charge your tenants:
Use your home's value
Try this classic formula from seasoned investors: set your rent from 0.8% to 1.1% of your home's value. Smith Mountain Lake home rentals range in value from $68,000 to $11 million. So, if your home is worth $300,000, you can price your monthly rent between $2,400 to $3,300.

Use an online rental property calculator
Though it's not wise to completely depend on online calculators, this can give you a ballpark figure on your rental price. Choose rent calculators that factor in loans and other costs to give you the closest estimate possible.
Study the real estate market
How much does your home sell for in the current market? This may affect your monthly rental fee. Also, consider the changing demand for rentals. During a sluggish economy or off season, lower your price to entice renters.
Compare with similar rentals in your area
Online resources like Zillow and Craigslist can give you an idea of rental prices in your area. Make sure to focus on properties similar to yours in size, features, amenities, and location.
Consider your location
Lakefront rentals have higher values because of the view. Is your property in a convenient location near eateries and grocery stores? The more accessible or scenic the location, the higher the rental price.
Take note of your amenities
Tenants are willing to pay extra for additional comforts. Some of these include parking, laundry facilities, free internet, and storage space.
Think of your goals
When pricing your rent, think of what you want to get out of this venture. Do you want your rental income to secure your retirement? Or do you just want it to subsidize your mortgage? Remember that maintenance costs eat into about 15% to 20% of your projected rental earnings.
Consult a professional
Real estate agents and Realtors are trained to give more accurate appraisals of your property. Make sure to hire professionals knowledgeable about your location. Their wide network and skills will teach you how to price your rental property.
Writing a lease agreement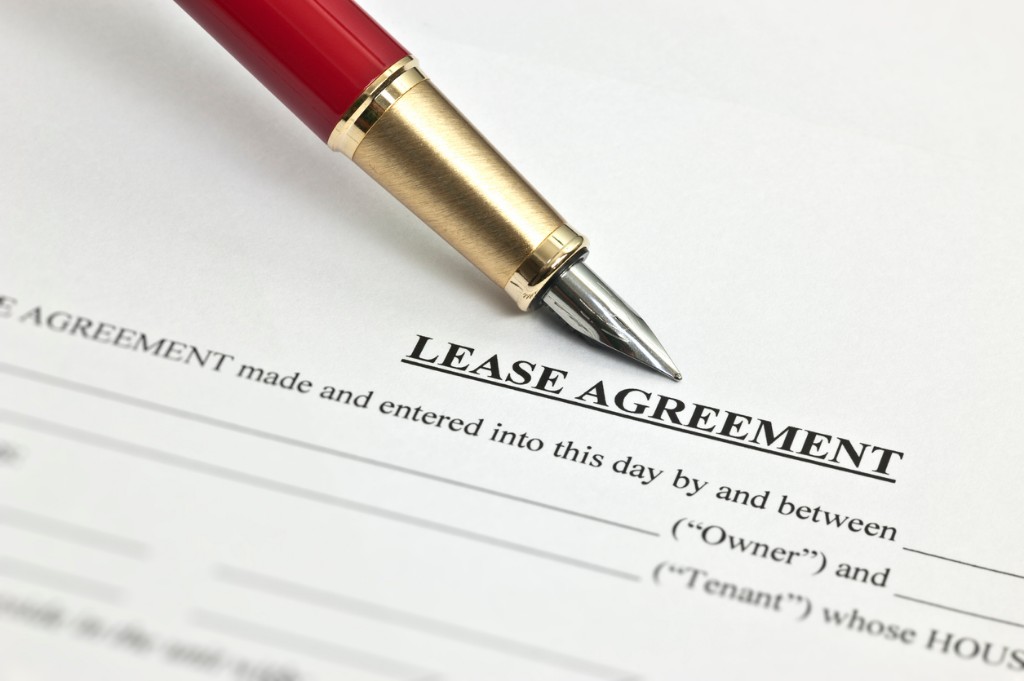 The Virginia Residential and Landlord Tenant Act (VRLTA) requires landlords to provide renters with a written lease. A lease agreement is a contract that lists the terms between you and the tenant.
Aside from the rental fee, here are some things you can ask yourself, which can guide you in drafting a lease:
How many people can live in your rental?
Will you allow pets?
Who will be responsible for maintaining the yard?
Who will pay for garbage pickups?
What are your rules for neatness?
When can you, the landlord, enter the home? According to the VRLTA, you must give tenants 72 hours' notice of entry. However, if your renter wants something fixed, you don't have to give advance notice.
Operating a rental is a business, so treat it like one. Hire an attorney to help you write your lease to make sure it is comprehensive and legal.
Why you need landlord insurance
Landlord insurance protects your property against loss or damage. But it also covers liabilities, like paying for medical and legal expenses for someone who is injured within your property. The reason you pay 15% to 20% more for landlord insurance than homeowners' insurance is because the former cushions you against financial costs due to your rental's vacancy.
Depending on your needs, you can purchase additional coverage for these issues:
Failure of tenant to pay rent
Floods
Emergency repairs
Additional construction due to damage
Damage done by another person (e.g. vandalism)
Changes in the building code
Damage caused by burglary (e.g. smashed windows)
To get the most out of your coverage, explore insurance bundles. This way, you protect yourself from a variety of risks at a lower price or under just one contract. Landlord insurance is necessary if you don't want to worry about where to get the money for unforeseen emergencies.
Hiring a Realtor or property manager
You may be too busy to manage your rental, or you may live too far away from your property to be a hands-on landlord. Either way, it may be more practical for you to hire a Realtor or property manager, who can oversee your rental property (and more) in your place.
The duties of a property manager include:
Setting the rental price
Touring potential renters
Finding the right tenants
Taking charge of repairs and regular maintenance
Collecting rent
Accomplishing paperwork
Ensuring that your rental business stays lawful
Checking up on tenants
Assisting in the eviction process
But even if you've hired a professional, you still need to know your landlord duties. This helps you monitor the performance of your Realtor or manager.
Finding the right tenant
Finding the ideal tenant can take time, but it's well worth the effort. Especially for long-term rentals, you need trustworthy occupants that regularly pay rent while caring for your property. During the screening process, provide application forms which you can also post online. These should require the following information from interested renters:
Name
Date of birth
Social Security number
Phone number
Most recent address
Employment (past employers and duration, current company, salary, employer's contact info)
Consent to gather or release information
Signature
During the final screening stage, it's wise to seek a professional who can help check out the potential tenants' background and credit. The rule of the thumb is that tenants should earn at least thrice your rental price, have good references, and a steady job for at least a year.
Local landlord-tenant laws in Virginia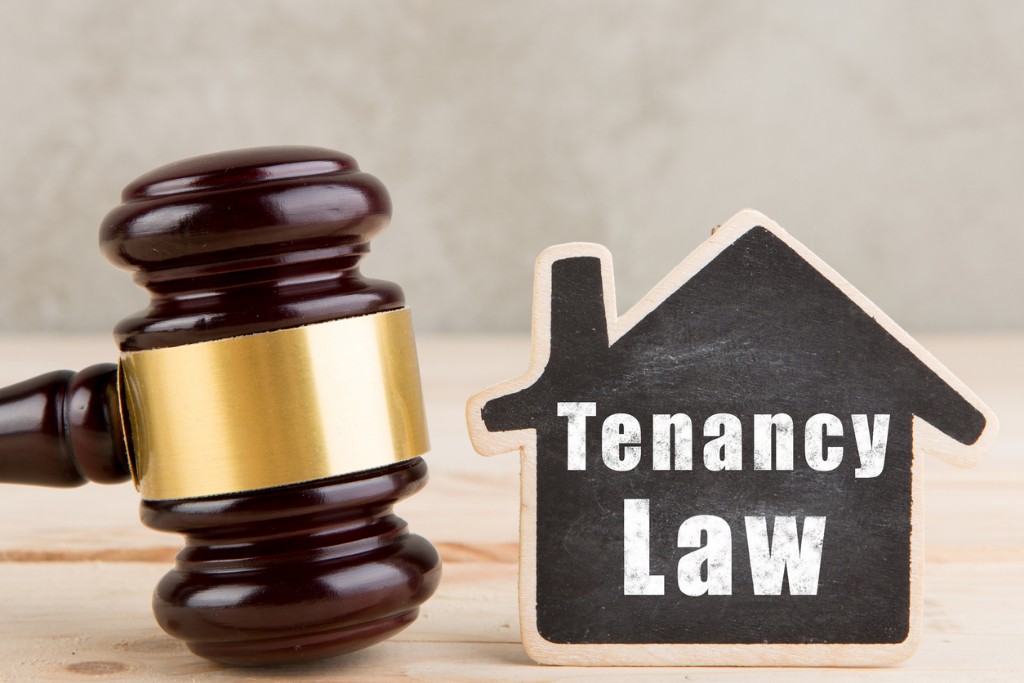 Legal problems can get expensive, which is why you need to know the laws of the state where your property stands. The Virginia Residential and Landlord Tenant Act (VRLTA) applies to most home rental properties in Virginia. These are some of the important points to remember:
It's against the law to turn down tenants because of their race, color, religion, national origin, sex, age, familial status, disability, source of funds, sexual orientation, gender identity, or military status.
In other states, you usually need to secure a permit to turn your residential property into a rental. However, Virginia laws consider home rentals as a business. This means that you're required to have a business license before admitting tenants.
A Statement of Tenant Rights and Responsibilities must be signed by both renter and landlord, rendering it immediately effective. The landlord must provide the tenant a copy of this together with the lease agreement within a month after signing.
Before tenants move in, they should get specific information from you such as:

The use of lead-based paint in the property
Evidence of mold
Faulty wallboard
Proximity to military facilities, which may cause noise and possible accidents
Names and contact information of people who manage the property

As a landlord, it's your duty to ensure that:

The rental stays fit and habitable. Its structure must be sturdy and equipped with plumbing, electrical, sanitary, and water systems.
Tenants feel safe and secure in their home.
You're always available to make basic repairs.

You can charge security deposits equivalent to two months' rent or the same value in damage insurance.
You may evict tenants who have breached the lease agreement through criminal offense.
Pros and cons of managing a rental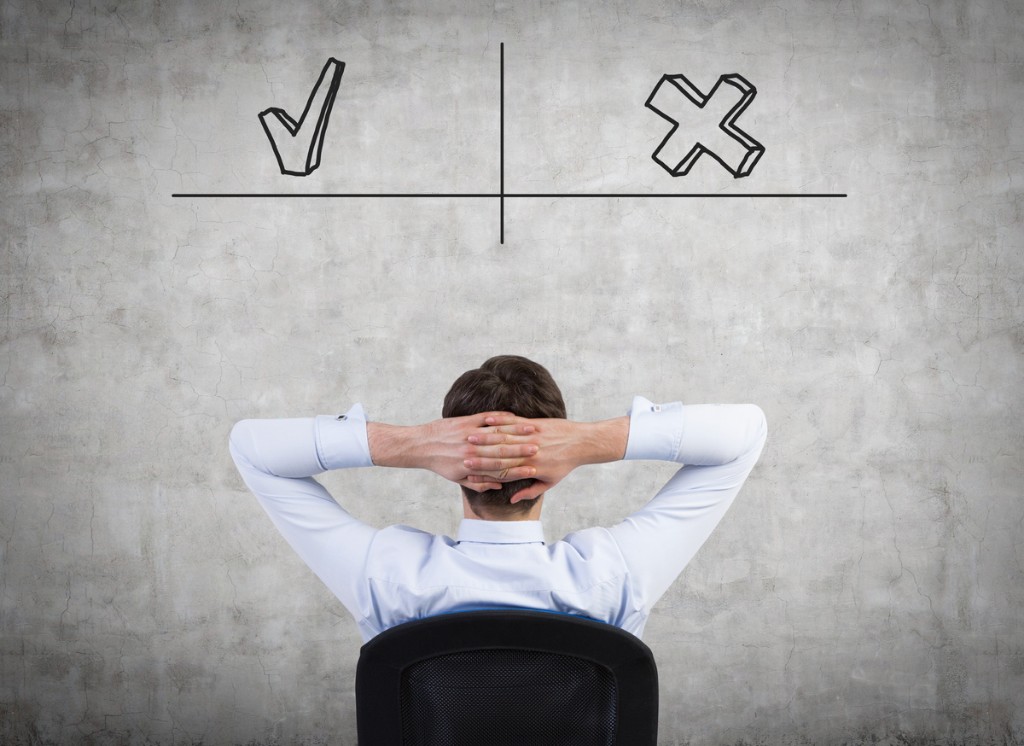 Always jump into business with eyes wide open. To do this, you should first know the pros and cons of your decision.
Cons
Renters causing your home to devalue because of irresponsible use
Spending time and money on unexpected repairs
Setting aside funds for annual taxes, insurance, property maintenance, and vacancy
Dealing with difficult tenants
Rental fee being affected by the fluctuating real estate market
Pros