Your guide to dining in Smith Mountain Lake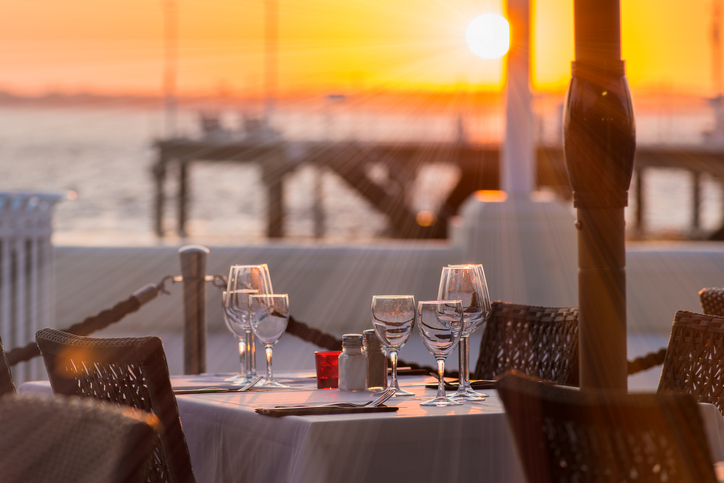 Smith Mountain Lake will delight you all year round with its gorgeous views and numerous opportunities for outdoor recreation. To add to all these, there's never a shortage of great eats in the area.
Whether you're in the mood for a fancy dinner date or need a sandwich on-the-go, you'll find what you're looking for in the wide variety of dining destinations around the lake.
Here's a quick guide to some of your best gastronomic options:
Delis and coffee shops
The Smith Mountain Lake area is home to coffee shops, delis, bakeries, and food booths where you can go for brunch, mid-afternoon coffee or tea, or a sweet treat any time of the day, be it after enjoying activities with the family. Check out these charming places:
Fine and casual dining
Eating out is also an adventure in Smith Mountain Lake. Discover new cuisines and new dining experiences every time. Come with the family and enjoy home-cooked style food in cozy bistros. Celebrate a milestone at an award-winning restaurant. Or simply take in the stunning view and enjoy fresh seafood at a waterfront grill. If you're craving for sushi, or an Italian or Mexican classic, there's something for you here, as well.
These are just a few of your choices:
Bars & Grills
The fun continues as dusk falls over Smith Mountain Lake. The place comes alive with revelers and diners enjoying their barbecue fix, some craft beer or wine, and perhaps a dose of live entertainment. Come by land or by water – you can dock your boats on many of these spots while you dine and drink the night away.
Here are a few of the top destinations here:
Whether you're staying for good or simply want to spend your holidays in Smith Mountain Lake, you're bound to have the time of your life. Being an experienced realtor, I can help you find the perfect home for sale. Call me at 540.493.1690 or send an email to Jane(at)JaneAtTheLake(dotted)com.